Confirming the Reverso's return into the polo world, and following on from its victory in 2006, and also 2007, the Reverso Squadra is once again proclaimed "winner" of the Argentina polo season. Juan Martin Nero, the new ambassador won the Tortugas Open last month with his team Ellerstina. On November 8th, Eduardo Novillo Astrada, part of La Aguada team played and won the final of Hurlingham Open.
Fighting until the last chukker to 13 – 13, the game went to an extra chukker and on a penalty Eduardo's team won. During this 2008 "Triple Crown" season, the best players serve as special emissaries of the brand, its Reverso Squadra collection and bear eloquent testimony that the values of sport and polo are more closely than ever entwined with those of the Manufacture.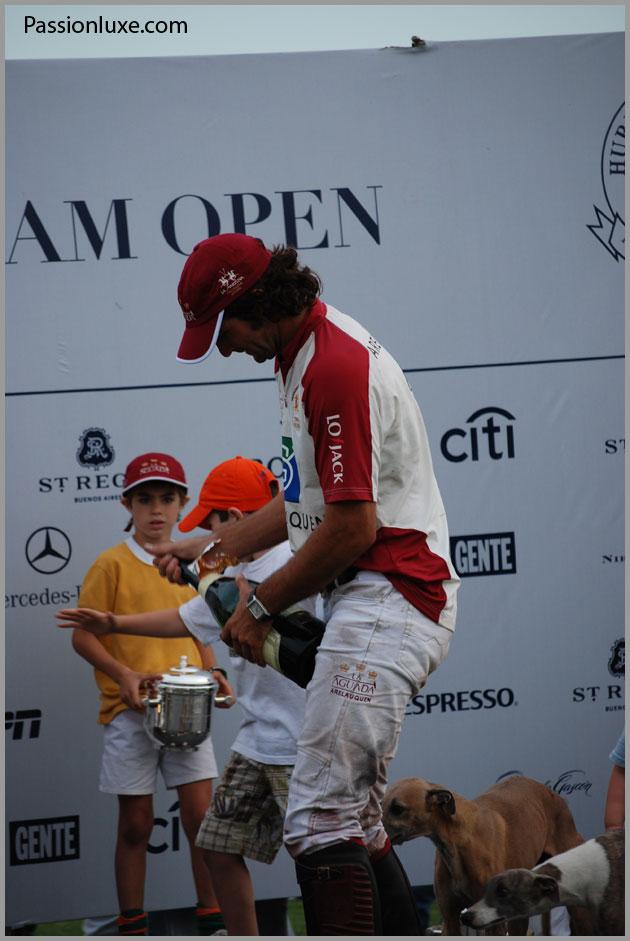 Tortugas Open, October 2008
Ellerstina (inc. Juan Martin Nero) beat la Aguada (Eduardo Novillo Astrada) 13-9 and claimed the Tortugas Open, the first tournament of the Triple Crown.
Hurlingham Open, November 2008
La Aguada (Eduardo Novillo Astrada) played and won the Hurlingham Open, second tournament in this 2008 triple crown season.
2006: 75 years after the birth of the Reverso, a one-of-a-kind Reverso Squadra Hometime model, featuring a carrier engraved with the Argentine flag, celebrates the signature of an agreement with the world's top polo players, internationally recognised Argentinean professionals now wearing the new Reverso Squadra on their wrist.
2007: The brand confirms its presence in this sport as partner of
the famous
La Dolfina team taking part in the three major "Triple Crown" Argentinean polo championship tournaments. After the Reverso's return to the world of polo, and following on from its victory in 2006, Adolfo Cambiaso, with his team mates all four topclass champions composing La Dolfina Jaeger-LeCoultre team win the Argentine Open.
Considered the world's best polo players, team captain Adolfo Cambiaso has appeared in the latest Reverso Squadra advertising campaign, symbolising the ever stronger ties between Jaeger-LeCoultre and the world of Polo.
The polo legend runs through the centuries and is more powerfully expressed than ever through the daring shapes and colours of the Reverso Squadra. The new Squadra line evokes the original values of the Reverso by celebrating the revolutionary ties binding Haute Horlogerie to sport and to polo in particular.