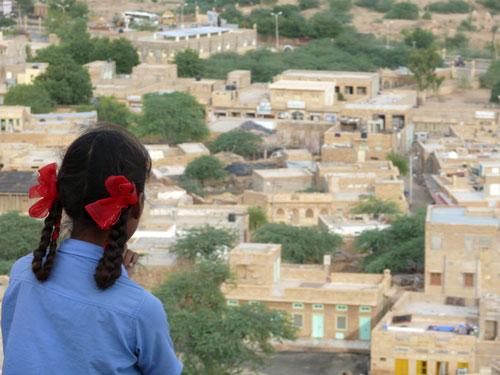 13 children die every hour in Rajasthan
23 Jan 2009, 0054 hrs IST, Akhilesh Sourav Jha, TNN
JAIPUR: On an average, 13 children die every hour in Rajasthan before they have even celebrated their first bithday. And at least one woman dies
every hour due to complications arising out of pregnancy and child birth.
Unicef made this shocking revelation in its latest report on 'The state of the world's children 2009' that was presented on Thursday to Rajasthan health and family welfare minister Aimaduddin Ahmed at a specially organised workshop on Millennium Development Goals with special reference to maternal health.
"Almost 8,000 women in Rajasthan every year lose their lives due to complications in childbirth and some 117,000 die before they reach their first birthday," the report states.
While Rajasthan contributes to about 7% of the total live births in the country, it also accounts for 9.2% of total maternal deaths. Whereas states like Karnataka, Kerala, Tamil Nadu and Andhra Pradesh together contribute to 18% of total live births in the country but only 10% of total maternal deaths.
The report underlines the fact that out of the total infant mortality in the state, 76% of the children die within one year of birth and almost 40% children die within seven days of their birth.
Unicef Rajasthan chief Samuel Mawunganidze said many of the deaths are due to negligence. "Not only should skilled and institutional delivery be universally available, but also neo-natal care has to be in place. There have been more deaths due to negligence in post-natal care rather than other pregnancy-related reasons," Mawunganidze said.
"There is a need for emphasis on post-delivery and neo-natal care as we lose most of our mothers and infants in the post-delivery phase. Health and survival of mothers and their newborns are intrinsically linked and many of the same interventions that save maternal lives also benefit their infants," he added.
Ahmed said, "In Rajasthan, all efforts will be made to lower infant and maternal mortality and essential services will be made available at key points in the lifecycle through a dynamic health system, which is at present under review of the government."
The minister said the government would recruit more health workers and para medical staff.