http://www.fr2day.com/shopping
We love…..the little West London-style shop Misstinguett Collections which just opened in Cannes
BY Laura McKay FOR FR2DAY.COM Jun 1, 2009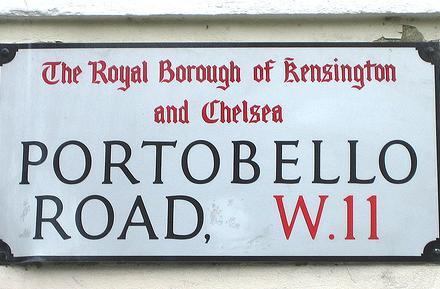 On a recent foray into Cannes during festival week when, as usual, I was unable to find a parking spot, I found myself driving along Rue Lecerf when a riot of colour and fun caught my eye. No it wasn't Ronald MacDonald but a little treasure trove of a shop called Mistinguett Collections.

Recently opened by Jessica Guérin, a professional fouineuse (rummager) with a passion for decoration who hails from Caen in Normandy. She stocks an eclectic mix of old and new, one-off gift items, tableware, jewellery, furniture, lighting, pop-art and curios. She has buckets of natural style, a great eye for detail and her signature look from her shoes to her clothes is in perfect synch with her store!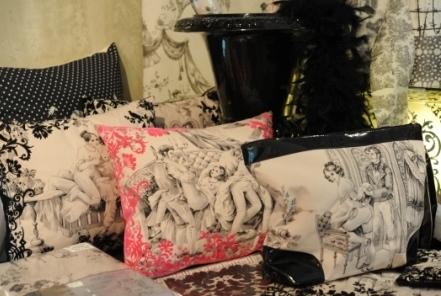 She is smart too, for this shop really fills a yawning gap in the market in Cannes. It reminds me of those fab little independent boutiques that you stumble on just off Portobello Road in London. Jessica comes from a family of successful architects so she has been surrounded by the ethos of great design all her life, which led to her interest in all things beautiful.
I felt immediately at home here as I browsed through Jessica's wonderful selection of hand-picked goods to a chill out soundtrack which has been specially mixed by her DJ friend Malik Alary. I loved her selection of kitsch cushions and homewares which range from retro to ultra modern and her selection of 1950s chairs.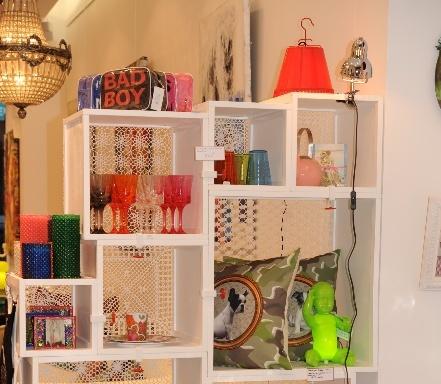 'Each piece I buy has been personally chosen by me, usually because it has some personal meaning for me,' she explains. 'I love searching for new stock, it is my passion. I am soon going to be stocking a fantastic range of children's clothes and accessories by Bakker Made With Love.
'It's very exciting as the range, which is slightly retro in design, will be exclusive to my shop and will perfectly complement the rest of my items. I am also looking to stock a range of fun, elegant shoes from Italy in the future just because I love shoes and am fed up with the predictable selection on offer in Cannes.'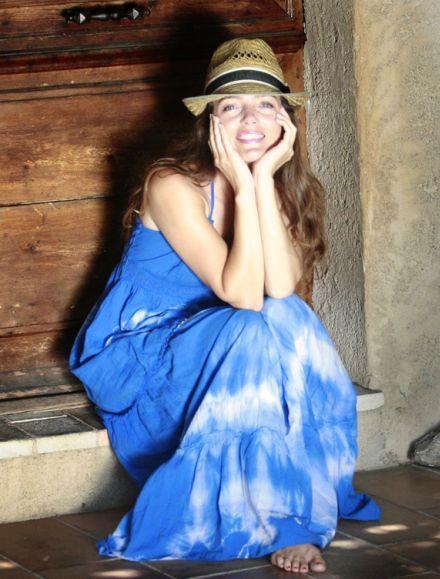 Misstinguett has a comprehensive online shop which launched in 2007. Jessica has built up a loyal clientele, many of whom are interior designers and magazine editors, and carries out interior design commissions as well as sourcing particular objects for clients and styling rooms.
The shop is open every day from 10.30 am to 7pm, Mondays from 12noon to 7pm and Saturdays from 10am to 8pm.
Misstinguett Collections, 8 Rue Lecerf, 06400, Cannes
Tel. 04 92 19 17 51