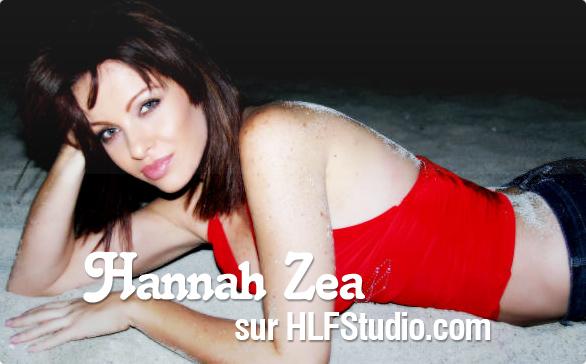 Premiérement, une petite introduction à tout nos lecteurs non Darijo-phones:
La série « Anna » est un Soap-opera qui a fait une apparition remarquée dans le paysage audiovisuel Marocain l'année derniére. La raison du buzz qu'il a créé est simple: C'est la première série à être doublée non pas dans un arabe classique (frigide et inadaptés à ce genre de séries) mais dans la Darija, la langue familiére et le dialecte parlé par tout les Marocains.
Parlant maintenant de Hannah Zea (ou Vania dans la série):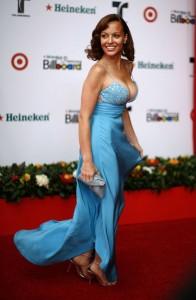 Hannah Zea au Billboard Latin Music Awards, à Hollywood
Cette jeune actrice Colombienne a déjà participé à plusieurs productions télévisuelles, dont la série Anna dont le titre originale est « Las Dos Caras de Ana, traduisez: les deux visages d'Ana.
Vu l'engouement étrange pour ce soap-opera au Maroc, j'ai décidé de faire une interview avec cette actrice où on parlerait autant d'elle que de l'impact de la série « Anna » sur le PAM, vu qu'on avait déjà eu des contacts sur Facebook et par Mail, et qu'elle m'a prouvé à maintes reprises sa modestie et son accessibilité.
Voilà donc l'interview, exclusive il se doit de le rappeler, que j'ai effectuée avec Hannah Zea. Une version traduite en Français est à venir dans un moment, en attendant vous pouvez traduire cette page grâce à Google Translator.
Hi Hannah, and welcome on the HLFStudio blog.
* First, introduce yourself to our readers
*I was born in Medellin, the second most important city in Colombia, and lived in London for 5 years where I went to Drama school. After that I returned to my country in 2001 and worked here for 4 years until I moved to Miami.  I worked for some series but my first soup opera in Miami was « Las Dos Caras de Ana ».  It was with TELEVISA, a Mexican production company.  This show has been seen almost all over the world and it was a fantastic experience.  Right now, I'm back in Colombia with a couple of projects going on but with the international market always on my mind.  This is a profession that changes in a second and we must be prepared for it.  I returned to my country mainly for personal reasons, but there are a lot of great productions going on here, so soon I'll be part of one of them.
* The Moroccan audience has heard of you for the first time through the Soap Opera "Las dos caras de Ana" (abbreviated to "Anna" in Morocco).
What did your experience in that show represent to you?
* My experience in « Ana » was amazing, hard, and fantastic, touching…I guess there are not enough adjectives to describe it.  First of all, I met wonderful people, an excellent group of actors and I was part of a beautiful story in front and behind the scenes.  Vania was a very special character, and she's on the top of my list.  With her I could explore things of my life I hadn't done before.  I loved her because she made me go deep inside and it was hard to play some times.  At the same time it was satisfying and unforgettable…She has a happy ending and it's one of those characters that gives you back the hope in the universe and, specially, in love.  That made her 100% worth it.
* What do you think of the personality of "Vania"? Do you share the same attitude with here in your real life?
* When you play a character you always share things and points of view with it, and also there are things you will never do as the character does.  She was madly in love with the wrong person and that made her go in to the wrong path…That, I understand, since I've been there.  But she is a believer, she is in love with love…I used to be too.  Her reactions are moved by love…in others they are moved or motivated by guilt…and this is something that happen to all of us, human beings…sometimes is love what moves you, some others is plane guilt.
Vania is part of me now, I learned from her, I gave her all I could and playing her was a beautiful experience.  Knowing that people are still being touched by her makes it even more important to me.
* Let's forget about "Las dos Caras de Ana", what projects are you currently working on? And could we expect to see you soon in some kind of show or event here in Morocco?
*I wish I could have an answer for this question.  Not yet.  I'm back in Colombia, and as we say, some things are being cooked…we'll see.  About seeing me again in another project in Morocco, I hope so…With Telemundo I worked in « Pecados Ajenos », another very successful story that's been traveling around the world.  It's funny, because we are the last ones to know where we are being watched.  I knew about the success in Morocco of « Ana » through facebook… By the way, I want to take this opportunity to the fans that have sent me all those beautiful messages…my facebook page is open to them. I just wish I had more time to answer all of them properly.  Thank you so much for your words…The reaction has been very touching!

* What do the fact that you have a large community here in Morocco makes you feel ? And what experience do you have with the Country and it's people?
*As I was saying, it's been fantastic and I'm very grateful for it.  I haven't been in Morocco yet, though very close.  In the south of Spain the influence is visible.  I hope I can go and visit you. When that happens you will know for sure!
* Finally, What would you say to all your Moroccan fans that kept watching all the episodes of "Las dos Caras de Ana" from the beginning to the end?
* According to some fans, "Las dos Caras de Ana" is about to end…I'm sure my colleagues are as happy and proud as me.  These are the things that make your work worth it.  Acting is about that: waking up people, provoking them, making them laugh, cry, love, everything.  If the people watching you experiment any of these feelings you can tell yourself you are doing your job.  The idea is that you enjoy it as much as we did when we were working on it.  Soup operas are magical because of that…they stay…they don't die…time doesn't touch them…and the characters on them can be any of you … all I can say is thanks for watching!
* Thanks Hannah for making this interview come true, and we all wish you a good luck.

* And thank you again for the opportunity of getting closer to all the fans in Morocco…From Colombia I send you all a big hug and wish you the best of luck!
Thanks to HFLStudio.com and to all the Moroccan fans for the support!!! Regards, Hannah – VANIA-