OPEN-FACED Fried Tortillas Laden with Shredded Pork, Grated Cheese, Limewater Corn and Vegetables; Pulled Pork and Kobe brisket; Soft-serve Vanilla Sprinkled with Wasabi Pea Dust…This is not the latest menu of a Michelin starred restaurant but some of the dishes that street vendors offer to their customers. Cheap, tasty and convenient, street food seduces 2.5 billion people everyday.

From Mexico to India, street food has the amazing power to unite people – be they tourists with a backpack or white collar workers – around one idea: enjoying an authentic culinary experience while feeling the atmosphere of the country.
And this is what street food is about: delivering a local and culturally enriching experience with unique flavours that you would never find in big restaurants. Of course, you don't get the whole show – no white tie, no tablecloth, no one to look after you and no sommelier to suggest the right wine matching – but the experience goes beyond that.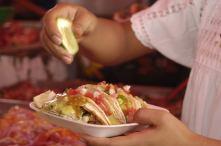 Street food brings you to places you have never been. Street food is a journey to new countries. Street food pushes the envelope of the culinary world. Street food is a new expedition every day.
According to Richard Johnson, food journalist, street food is an adventure. "Ask a resident of Mumbai, and they'll tell you – with pride – that the city's restaurants are for tourists. They just can't compare with the authentic Indian food served by the blind chaatwala beside the open drain behind the railway station. And they are probably right. There's something about discovering real street food that makes it tastier."

A cart, plastic kitchenware, a big pot, some cooking skills: street food looks simple and easy. But it is more than that. At every corner, in every city, people live and breathe for street food or what we might call 'Sidewalk Cuisine'. Just as in well-known restaurants, every vendor has developed his signature dish and the concept attracts more and more people every year. The trend is such that one of the vendors in New York, Will Goldfarb, was trained at El Bulli.
To maintain its vibrancy and diversity, awards are organised in main cities around the world to recognise the best amongst thousands of mobilers working hard day in day out whatever the weather. And for the first time in the UK, the British Street Food Awards 2010 will take place next year, organised by Richard Johnson.
"Let's celebrate our big wide world of food. We love burgers and chicken, but that doesn't mean we want to be colonised by McDonalds and KFC. That would be a shame. We're all different. The popularity of vadai (fried savoury lentil cakes) in India and nasi lemak (rice with eggs and savoury sambal sauce) in Malaysia proves that people still want traditional street foods as well as the imported alternatives."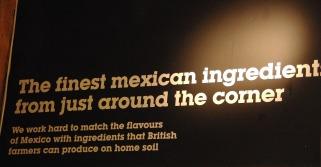 Whilst waiting for the awards to determine the best place to enjoy street food, Wahaca is one of the restaurants that give credit back to sidewalk cuisine. A no-booking policy can result in long queues for a table, but customers are happy to wait for thetasty and authentic Mexican dishes that Thomasina Miers brought back from her year in Mexico.
"When we opened Wahaca we were inspired by the freshness of the Mexican Street food, its link to the markets in Mexico full of amazing produce and the immediacy of seeing your favourite snack being prepared right in front of your eyes. We wanted to do a menu that was informal, fun and most importantly, affordable to everyone. "
Talking to Thomasina about street food is like opening a book you never want to close. Her passion for sidewalk cuisine is so huge that she can talk about the subject forever. The diversity of tastes and the culinary experience are so wide that there will always be something to say about it.
"Mexico is a country full of enormous variety of ingredient and recipes. Thanks to its huge regionality, the street food changes from village to village and from state to state, depending what varieties of chilli, avocado, tomato, herb or corn the local farmers are growing. Most Mexicans will tell you that the street food is there favourite part of the Mexican diet, freshly cooked in front of you, with a myriad of fillings to pile onto the delicious, nutritious snacks.

The Wahaca selection is the best way to enjoy the most popular of South American cuisine and finally breaks the urban myth that Mexicans survive on tacos and burritos only.
Every dish in the selection makes you discover tasty new flavours, with a good balance of spices such as Slow cooked pork pibil tacos in Yucatecan marinade, Seasonal vegetable tacos sautéed with British field mushrooms and ancho chilli, Huitlacoche quesadillas made of Mexican corn mushroom, British field mushrooms and lots of melted cheese, Smoked herring tostadas shredded in a Veracruzan olive, caper and tomato sauce and chicken taquitos with shredded lettuce, Lancashire cheese and fresh tomato salsa.

Despite preconceived ideas about Mexican cuisine, the food isn't greasy. The taste and flavours of every dish testify to its freshness. The Platos fuertes – bigger plates – are great versions of the Mexican classics with tender meat and fresh ingredients: marinated Pork pibil served in a parcel with smoky black beans, green rice and pink pickled onions; burritos, toasted flour tortillas wrapped around free range chicken with black beans, shredded cabbage, green rice, crema & totopos and the Enchilada, two soft corn tortillas, served Shredded free-range chicken bathed in tomato sauce and sprinkled with crumbled cheese.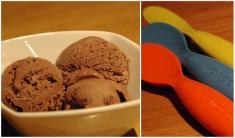 Strangely enough, desserts are the spiciest parts of the meal. The lemon margarita sorbet definitely gives a strong hint of tequila to the palate while the chocolate ice-cream with a touch of spice is the most delicious ice-cream ever tasted.
Street food is getting more and more attention and according to some street food 'addicts' such as Ravenous, Burritos and Banh Mi will be the stars of 2010. So, it is time to go out and take your hands out of your pockets not only for Wahaca but also Chilango, Daddy Donkey and Banhmi11 to enjoy some amazing dishes that you would never find in a proper restaurant.
Wahaca
66 Chandos Place
Covent Garden
London WC2 4HG
0207 240 1883
www.wahaca.co.uk