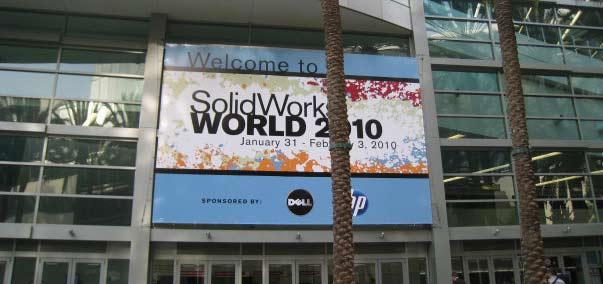 So the first general session of SolidWorks World 2010 has ended, and wow…talk about cool. If you couldn't be here, I'll list a few of the highlights:
Dassault Systemes CEO Bernard Charles talking about his vision for he future of SolidWorks and 3D
An electric roadster designed and built in collaboration with Mike North and Factory Five racing. SolidWorks CEO Jeff Ray even drove it out onto the show floor.
The announcement of "Let's Go Design," a new web video series hosted by our very own Jeremy Luchini.
A look at some really cool new technology we're working on in our labs, which was shown running on a netbook, an iMac, and a multi-touch interface. Oh, and everything was being done in the cloud.
I was lucky enough to get a few interviews with today's speakers before the show. First we have a quick discussion with Bernard Charles about the future of design, and Fielder Hiss and Austin O'Malley talking about the new tech.
And dont' miss anything from SolidWorks World 2010! Follow-us on Twitter: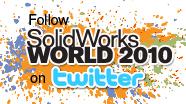 Photos of SolidWorks World 2010 are available on the APAC Facebook page.