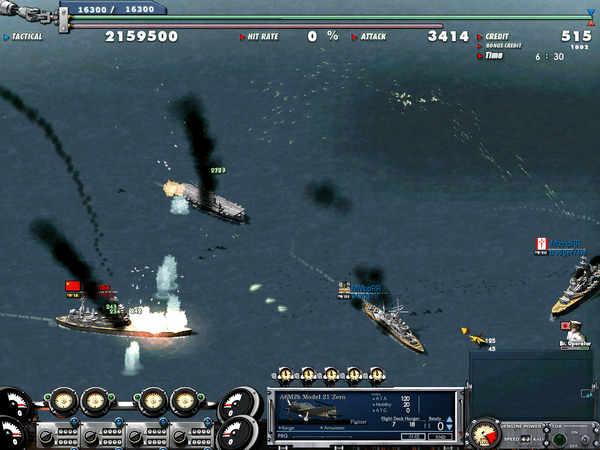 eFusion vient d'annoncer que le nouveau patch pour son massively multiplayer WW2 naval strategy game Navy Field ajoute en guise de cinquième faction la marine française. Pour plus de détails voyez le communiqué ci-après ainsi que le site officiel (en anglais ou en allemand).
***
French Navy will be officially launched on 18th of February 2010 in Navy Field Europe
eFusion MMOG GmbH will launch one of the most anticipated patches in the history of Navy Field Europe: The launch of the French Navy as the 5th unique nation. The patch will be placed on the European servers on the 18th of February 2010 and will be also the starting point for many events for our community to celebrate this addition.
Part of this patch is a full new nation sailor and ship tree consisting of 30 different ships and re-models, including a new APA ship for the usage in Harbor Assault, Submarines, Aircraft Carriers and Battle Ships.
With the launch of this new nation eFusion MMOG GmbH will be holding some special events. Every player of Navy Field will get 1 week premium for free, and there will be a ranking event to determine who the best French captain is. Additionally the community will have the chance to fight against the support team to win, for the first time, the new French harbor in the most thrilling Harbor Assault game mode.
Finally, for those players who choose to start a complete new crew in the French Navy there will be a special offer in our NF Store to make it really attractive to everyone.
We in eFusion MMOG GmbH hope that the TwoWar.com Community, the Navy Field players, and all European Gamers are enjoying this massive update and the special celebration's we are providing to welcome the French Navy in Navy Field Europe.
Everyone who wants to get the latest short information as fast as possible about Navy Field and all our other games can follow us on Twitter now.
TwoWar.com: http://twitter.com/TwoWarGlobal
Navy Field Europe: http://twitter.com/NavyFieldEurope
Company information:
eFusion MMOG GmbH is the official European publisher of Navy Field Europe and Blitz1941, and is based in Germany. Navy Field Europe was started in August 2007 and it's published to Pan-Europe. Since 2009 eFusion has started the military gaming portal – www.twowar.com – and has added a new game called Blitz1941 to offer something more for the ambitious military MMOG gamers. eFusion MMOG GmbH is focusing on MMOGs and will publish more qualified Korean MMOGs to the European market.