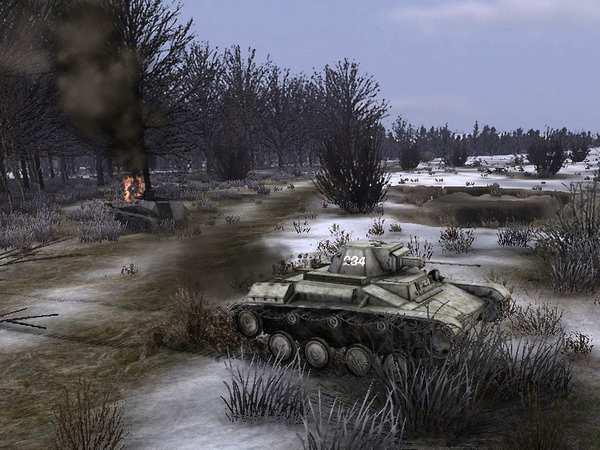 Résumé des nouvelles mises à jour.
World War 1 Gold 1.08i
New features:
- New 1914 « Guns of August » scenario
- Army roster now indicates if there are wounded corps (not for the free pre-Gold 1.07)
- Game can now be launched in sinlge-core-CPU mode
Improvements:
- Landings on enemy beach-heads is allowed now only through friendly controlled sea zones (so including also coastal areas)
- Naval control missions now have effect also on coastal areas bordering the open sea zone targeted by the naval mission
- Naval control of sea zones is now kept till the end of next Interphase
- At the end of Interphase, control of open sea zones is resetted
- At the end of Interphase, control of coastal sea areas to set back to original nationality
- Introduced some corrections in Events draw procedure following the War-Plans adoption
- Military AI improved to send more troops in Grand Offensives' battles
- Military AI improved for the play of battle stratagems
- Military AI of nations outside Europe has been improved to better allow naval trasports of expeditionary forces
- Military AI improved to allow a faster conquest of enemy countries through a progressive advance into enemy ungarrisoned territory
- Military AI improved to allow a smarter check for the appropriate administrative movement type required in case of long distances
- Game can now use universal WinMM audio drivers (good for those problematic audio cards)
- Reduced game lags occurring when message popups are opened during AI think or FOW update time
- Introduced a new modding parameter in AI for land battles to handle in a more flexible way the retreat choices
- Chances for success on tests for adoption of Combat Doctrines have been a bit improved
- A and M shortcut keys now work also for armies without HQ
- Army Roster now displays also armies without HQ
- In army-by-army activation mode, units can now be trasfered only from/to noy yet activated armies
- « Expeditionary Force » political actions now introduce a rule that allow mixed composition of international forces within the concerned armies (German XI Sud Army, Russian XII Zentr, Frrench VII Orient Army, Austrian V Alpine Army)
- Introduced some performace improvements in key moments of gameplay to avoid lags and freezes
(*) Introduced several corrections in diplomacy for supply grants
- Numerical superiority in battle is no more calculated taking into account the units in the Rear
- Reinforcement units during battles in Trench warfare are now added to Reserves box, no more in Rear
- Improved game performance during setup of Reinforcements phase
- Introduced some performance improvements in game map database
- Corrected picture of Russian general Plehve
- Liberation of national areas can now take place only for countries at war
- Military AI improved to concentrate forces during attacks
- Naval AI improved to give more priority to escape procedures for damaged fleets
- Naval battles: fire range required to engage immediately a duel also against smaller fleets has now more chances to be settled (100% of cases in coastal sea zones)
- Army Roster information are now updated every time a wounded corps is refilled to full strength
- Military AI now pays the appropriate importance to scenario goals accoring to the VP bonus/penalty value of target areas
(*) Scenario corrections:
- 1914 scenario: corrected events draw penalty value for Russian warplan option « Volunteers and Munitions »
- All scenarios: introduced rule for expeditionary armies that allow mixed composition of international forces (German XI Sud Army, Russian XII Zentr, Frrench VII Orient Army, Austrian V Alpine Army)
- All scenarios: the rule for NW losses caused by naval raids have been reworked and now most major powers can be affected
- All scenarios: Tampere in Finland Box is no more a port on Gold Edition map
- All scenarios: Persia is no more bordering with British Indies box
Fixed bugs:
- Fixed bug in naval path calculation
- Fixed bug in Naval Control missions
- Fixed an erratic game freeze occurring when evacuating fleets from port
- Fixed a bug that made impossible for human players to play battle stratagems in many situations
- Fixed a display bug in army list window for reinforcements placement
- Fixed a display bug in recruitments window in the tooltip of contruction timeline of corps
- Fixed a bug that made naval minefields attack nearly impossible to happen
- Weird movement paths still displayed outside the boundaries of the map screen are no more displayed
(*) : not working for older savegames
Le fichier se télécharge par exemple depuis le forum officiel. Un patch 1.07i est aussi disponible pour ceux ayant la version pré-gold de World War One.
Settlers 7 1.06
Correction de bugs
* Correction des bugs de connexion à l'empire
* Corrige quelques problèmes de connexion en multijoueur
* Corrige un problème qui empêchait de supprimer les sauvegardes
* Correction d'un problème avec les tours dans Sandbeken
Problèmes connus
* Le jeu peut parfois freezer lorsque vous rejoignez une session empire ou multijoueur
Téléchargement automatique par le biais du jeu.
Kharkov 1943 5.17
————————————
Changes in patch #7a
————————————
1) Added utilities and manuals for mod creation (docs\modwork).
2) Added screen highlight in pause mode.
3) Fixed a bug with inability to trench guns that were already placed in trenches during deployment.
4) Fixed a tactical AI bug that led to the attack cancellation under certain conditions.
5) Changed some Czech names to more historically correct.
6) Camera now keeps direction when auto-moving to a new point or unit.
7) Improved camera movement by mini-map click.


Few adjustments and minor changes.
Le fichier se récupère par le biais de Gamersgate
Age of Empire 3
Age of Empires 3: The Age of Discovery Patch 1.14
Age of Empires 3: Asian Dynasties Patch 1.03
Age of Empires 3: War Chiefs Patch 1.06
This patch is for compatibility between the retail version and the Games on Demand version.
Téléchargement automatique par le biais du jeu.