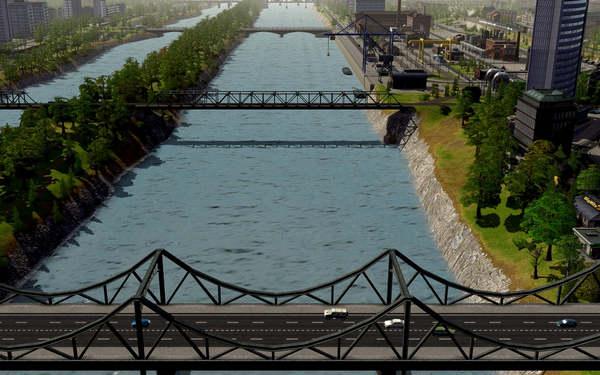 Après la bêta publique, voici venu le temps de la démo pour le jeu de gestion de transports en commun des finlandais de Colossal Order. Au passage voici aussi une interview vidéo dans laquelle la productrice de Cities in Motion, Mariina Hallkainen, présente le concept et les mécanismes du jeu (dont nous reparlerons bientôt).
Sortie prévue le 22 février prochain, en théorie. Pour plus d'infos sur le jeu, voyez le site officiel.
***
***
Producer on the upcoming public transportation simulator goes behind-the-scenes to reveal what players have to look forward to
NEW YORK – 15th February 2011 – Paradox Interactive have today released a new video interview with Mariina Hallikainen, CEO at developer Colossal Order Ltd and Producer on Cities in Motion, the much anticipated mass transportation simulator releasing on PC on February 22nd.
In the five and half minute video, Hallikainen describes some of the key features and gameplay elements that the development team has implemented in to the game including an underground view for the metro system, a first for a transport simulator. Another area that she says the team has worked hard on is the AI of the citizens that populate the four cities in Cities in Motion. All of them are individuals with names, a job, a place to live and they all have preferences on where they want to travel such as the golf course at the weekend, or going to the stadium to watch the match. The trick for the player is to get to know your citizens to see where they are going and to build your transportation system accordingly.
About Cities in Motion:
Developed by Colossal Order Ltd, Cities in Motion sees players develop and operate their own public transport company building a travel network across Vienna, Berlin, Helsinki and Amsterdam using more than 30 different modes of transport including buses, trams, subway trains and water buses. As each city develops and grows the player must continue to meet the ever changing transport needs of its commuters, while at the same time ensuring it remains as profitable as possible.
Featuring an in-depth campaign mode made up of 12 scenarios along with an open ended sandbox mode, an advanced map editor that allows players to create their own cities, plus much more, Cities in Motion will challenge players to create the perfect public transport system that has no cancellations, no delays and where the passengers are always happy!
Features:
- Explore four different cities: Vienna, Helsinki, Berlin and Amsterdam
- Engage in a campaign spread across 12 scenarios, as well as a sandbox mode where all campaign cities are playable
- Realistic 3D graphics with over 100 unique buildings
- Advanced economy simulation including contractor deals, banking, insurance and fluctuating economic trends
- Play through 100 years of transportation history across four eras between 1920 and 2020
- Use the advanced map editor to create your own cities
- Choose between over 30 different vehicles based on real-life models including buses, trams, water buses, helicopters and a subway system with underground view
- Real-time city and traffic simulation as people commute between their homes, workplace and social lives.
- Meet residents' travel needs as seven different social groups exhibit different passenger behaviours
- Three difficulty levels – easy, medium and hard
Check out the latest Cities in Motion developments:
Facebook – www.facebook.com/citiesinmotion
Twitter – www.twitter.com/citiesinmotion
Webpage: www.citiesinmotion.com
Forum: http://forum.paradoxplaza.com