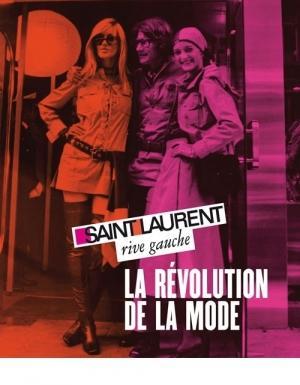 The fashion week in Paris ends, the projectors of catwalks go out … However in the light and in our hearts  remains a fashion designer who revolutionized  the story of fashion : Yves Saint Laurent, the pioneer of the luxury ready-to-wear. The one  who has made available his creations to the women of his time,  the sewing leaving the high-society evening for the street.Go to the foundation Pierre Bergé to relive the emancipation of the women, the time of the fashion flapper with the  feminine version of the tuxedo, the trench, the pea jacket … this pieces which are now must have of your wardrobe but all that revolutionized an era, releasing the Status of Women.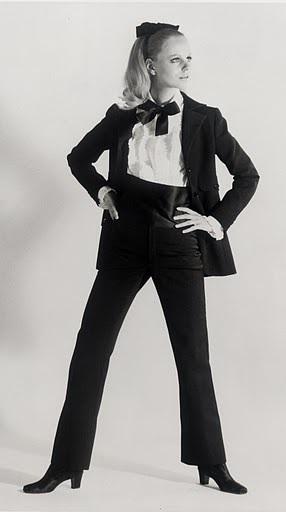 Collection haute couture fall- winter 1966 -  Foundation Pierre Bergé - Yves Saint Laurent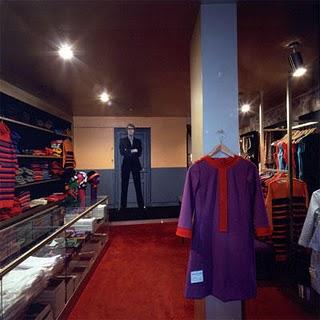 Over seventy models are presented to trace the whole adventure of Saint Laurent in a faithful reconstruction of its first store opened in1966 (Tournon's street): red carpet, clothes suspended on trellises, purple benches  …
 Inside the shop  Rive Gauche, 21, rue de Tournon, Paris.
A meeting you should  notice in your  schedules and a good way to visit the Foundation Pierre Bergé which keeps 5 000 designer clothes more than 15 000 accessories, drawings and various objects that reflect the creation of Yves Saint Laurent for forty years.
"Fashion switches, style remains" said Yves Saint Laurent, the years pass and we can not forget it ...
  Exhibition curator Pierre BergéArt Director Loulou de la FalaiseAdvisor  Dominique DerocheScenographer Christophe Martin Practical Information Exhibition at the Foundation Pierre Bergé - Yves Saint Laurent from March 5 to July 17, 20113, rue Léonce Reynaud, 75116 ParisOpen Tuesday to Sundayfrom 11:00 a.m. to 6:00 p.m.Thursday evenings until 21hTél. +33 (0)1 44 31 64 31 Full price: 7€Discounted price: 5€