Traces of a Conspiracy
at
rhizome.org/art/exhibition/googleshow/
www.newmuseum.org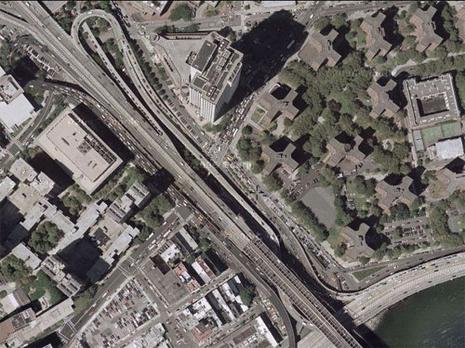 Google Art, or How to Hack Google is an online exhibition that explores artists responses to one of the Internet's most visible institutions. In an information-based age, the ability to discover relevant and valuable information in a seemingly infinite amount of irellevant data represents an unquestionable advantage. Search engines shape the way information is organized and accessed, modulate the exchange of web traffic, and have the ability to singlehandedly create new semantics and meanings. Currently, no search engine has more influence than Google. Google, however, is more than just a search engine — it has inserted itself into nearly every web-based activity. By developing competitive "live" applications the site encourages new kinds of social behavior. Google Art, or How to Hack Google explores Google's normative role through a selection of Web-based projects and illustrates the effects and consequences of the search engine's power: ad hacks that attempt to foil Google's seemingly unflappable business machinery, re-interpretations of search results that produce new semantics, imaginative remixing of its tools, data re-visualizations or ways to alter Google's world map with activist aims or narrative goals.
Curated by Ana for Rhizome.
Traces of a Conspiracy
Gregory Chatonsky's Traces of a Conspirancy is an unconventional approach to Google Maps: Chatonsky explores the narrative potential of the tool by combining it with traditional narrative. Traces of a Conspirancy is a generative fiction about an imaginary conflict deriving from reconstituted texts that link to Google Maps satellite images and featuring pictures from Flickr. As a result, Chatonsky creates a narrative from the flow of the network. Traces of a Conspirancy is also a reflection of the surveillance paranoia provoked by tools such as Google Maps as well as the overwhelming overexposure to not always reliable information.