The dream of network computing has come true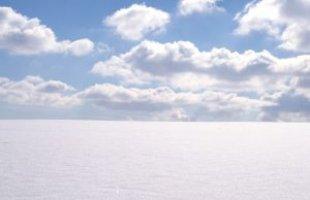 Zen with technology
Pervasive telecommunications
Every single device is now able to be connected to any other device on earth ! Let's take the example of one of the most communicative device : the mobile phone.
This device is really changing our lives, and it is very hard to tell to what extend it is doing so ! The most advanced mobile phones now include Infrared, Bluetooth, WiFi and GSM. By using any of these protocols, the device is able to wirelessly reach an other device which is wired to another one and then to a backbone. From there you can reach other nodes through high-bandwidth pipes and finally, you reach your destination.
However, neither it is the cables nor the waves, but the devices which are interesting ! And so it happened:
T

he Net was designed to allow the computers to be seen without having to see the cables.
The cloud was born !
And then came the Web
Being able to access any device worldwide is really amazing. but it is no enough !
Indeed, it is not the computers, but the documents which are interesting ! And so it happened:
N

ow you could browse around a sea of documents without having to worry about which computer they were stored on.
The navigator was born !
The latest step
Then, the proliferation of broadband Internet connections and reliable server farms made it viable to store an increasingly greater amount of data on this "cloud".
This amount of data is so huge (Google derives from Googol) that it is not the documents, but their processing which is interesting ! And so it happened:
N

ow you can easily merge and process information online thanks to the increasing use of XML (RSS feeds, Microformats).
The mashup was born !
My dream of mobile computing has come true
I

nformation is getting easier to merge...
...whatever the device, the time and the place.
That's what I call mobile computing: processing global data from the "cloud" whenever I want and wherever I want !
And this is no longer restricted to very important CEOs using VPN, Exchange servers and personalized applications. No. This is yet at arm's length of the average Joe (who can afford the following $800 device).
Powerful devices
The technological race has gone so fast lately that I have difficulties to stay in ! Within two years, Taiwan's HTC has become a major actor in the world of PDAs. I am the proud owner of one of their latest product, the Kaiser (see photo), which really deserves its name ! The specifications are impressive :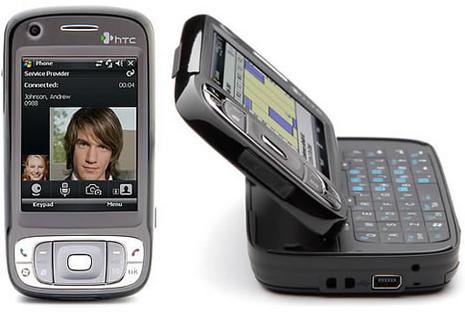 HTC Kaiser: The king of PDA phones
Windows Mobile 6 Professional
Qualcomm MSM7200 Chipset @ 400MHz (incl. GPS)
256MB ROM
128MB RAM
2.8" QVGA screen
GPRS + EDGE + UMTS + HSDPA + HSUPA
WiFi
Bluetooth 2.0 EDR
3 Megapixel primary camera
VGA secondary camera
1350mAh battery
microSD expansion
But this is only the physical layer. Now, I will show you how it can suit your exigent needs using the right applications.
Staying tuned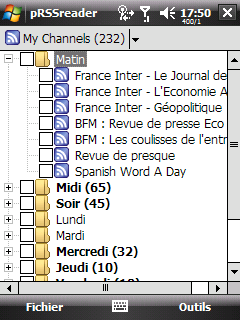 Fetching your favorite RSS feeds with
pRSSreader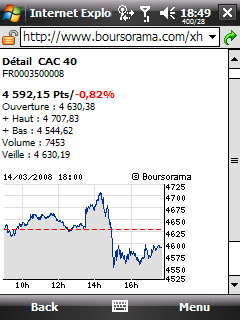 Browsing Boursorama.com (mobile version)
Communicating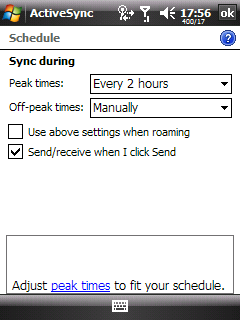 Pushmail and SMS with Outlook Mobile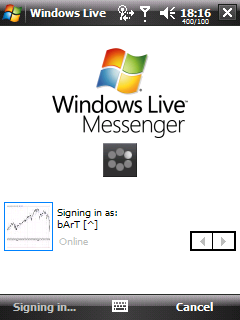 Windows Live Messenger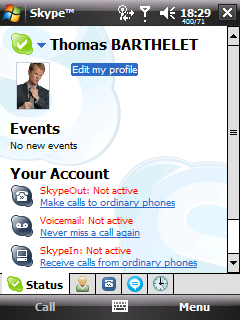 VoIP with Skype
Organizing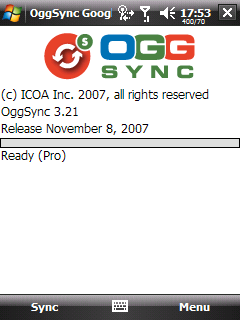 Sync with
Google
calendar using
OggSync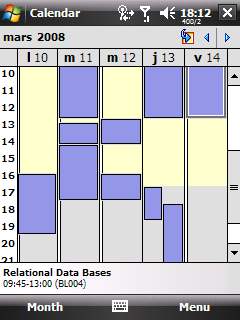 Manage your calendar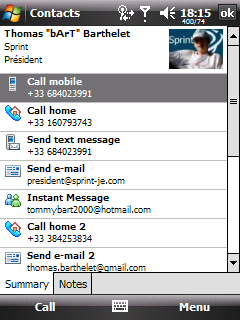 Easily manage your contacts
Working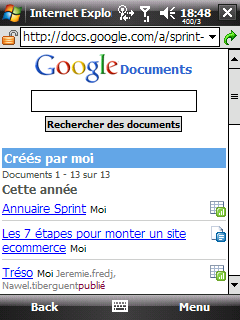 Access your Google Docs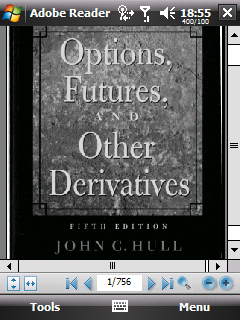 Read PDF files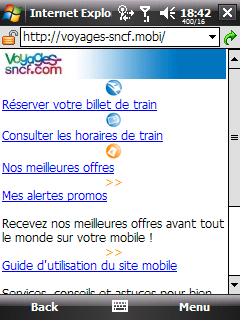 Book your train with voyages-sncf.mobi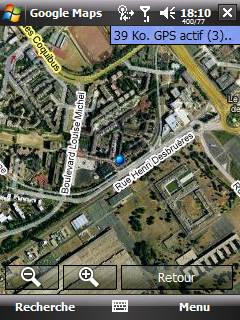 Find a place with Google Maps + GPS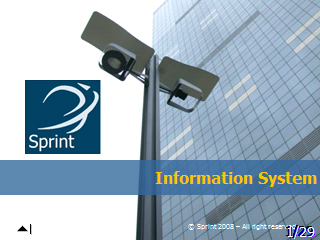 Read your Powerpoint presentations
Entertaining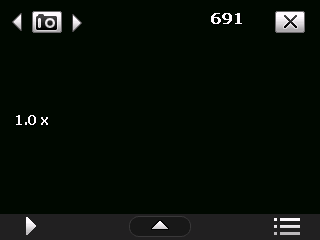 Take pictures, record videos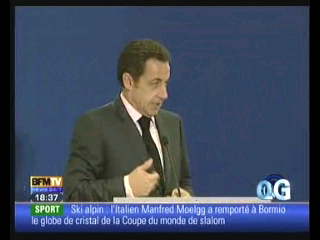 Watch TV live with
Orb media streaming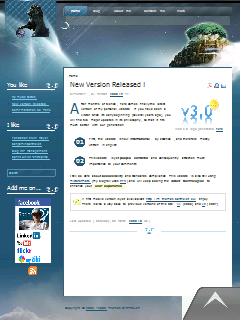 Browse the Web with Opera Mobile