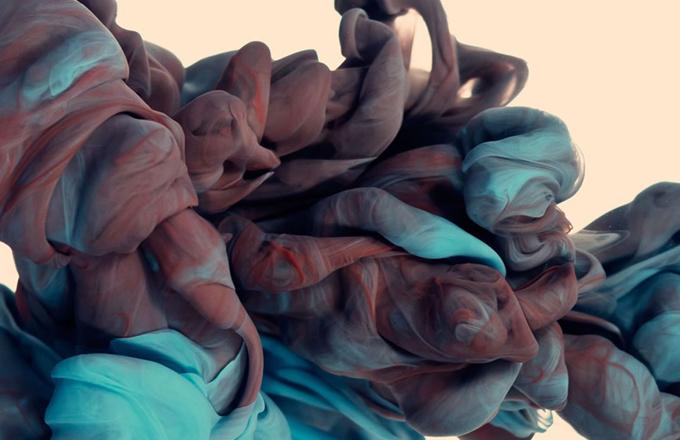 Are you ready to blow the speakers off this Boombox? It won't be hard because this week's playlist has so much « bass in your face », from some big names of the underground dance scene including Maceo Plex, Amirali, Max Cooper, Ben Sun, Tyson Ballard & Vincenzo, Andre Crom, Dusky, Adeline, and Eric Volta. What better way to dive into the weekend than with a summer sizzler from the King of the scene, Maceo Plex? Turn It Up!
The classic 1987 hit « Mediate » by INXS receives a subtle 2012 makeover from one of EDM's most influential recent producers in the world, Maceo Plex, and yes, the generous man has offered up his groovy rendition as a free download via Soundcloud. Grab it here and keep those lovely ears peeled as Maceo Plex's alter ego Maetrik is about to make a grand entrance on his flourishing imprint Ellum Audio with the « Unleash The Beast EP » set to drop on vinyl July 30th. Let's not forget Maceo's highly anticipated second artist album is due out on Crosstown Rebels this fall.
Seems there's no sign of slowing down for the Rebels camp this year. When it comes to finding fresh new talent, they certainly discover the cream of the crop. Emerging from the Crosstown Rebels family and bursting onto the scene is the Iranian/Canadian, classically trained pianist and producer Amirali. His debut album « In Time » has been widely regarded as one of the most accomplished debut albums of the year. It's moody, it's seductive and it's deep.
Out this month on Sasha's Last Night On Earth imprint, a two part remix EP which includes Max Cooper's Reconstruction and Deconstruction of Michael Nyman & David McAlmont's « Secrets, Accusations And Charges ». While both interpretations shine in their own way, it's the Deconstruction that steals the spotlight. Having sliced and diced, blended, shaken and stirred all the elements of the original track, Cooper serves up an appetizing dancefloor filler!
If the last track left you spinning in confusion, never fear! Close your eyes and enjoy the beautiful marrying of Eric Volta's latest, pleasantly, laid-back groove « My Senses and My Window To Your World » with the syrupy vocals of Chelonis R. Jones classic « I Don't Know ». Match made in heaven!
Why this fantastic remix never received mass amounts of praise and attention, I do not know. Tyson Ballard & Vincenzo worked their magic like the wizards that they are and presented a stripped down, deeper, darker take on the not so impressive original track « Path of Non-Attachment » by Ben Sun. The sultry female vocals, paired with a slow burning bass line, will leave you feeling hopelessly seduced.
Okay, time to get your head out of the gutter! Lace up those dancing shoes you pervs! Michael Jansons remix of Adeline's hit tune « Taking Me Over » is guaranteed to make you move! This track was made for the club and the Swedish DJ, producer and vocalist is giving it to you for free! You now can play it real loud and practice your sweet dance moves in front of the mirror. Grab it here.
From here on out, the only way, is up. London based producers Dusky are on the rise again and they've remixed Andre Crom's new one, « Reality ». By laying down their signature jacking House vibe, the classically trained, cat food jingle composing pair have transformed this little pop number into a serious dancefloor groove.
Well, back to life, back to reality… Time sure does fly when you're jammin' out to some fresh tunes. This one doesn't need an introduction. It's that epic.
Much Love, Dena.