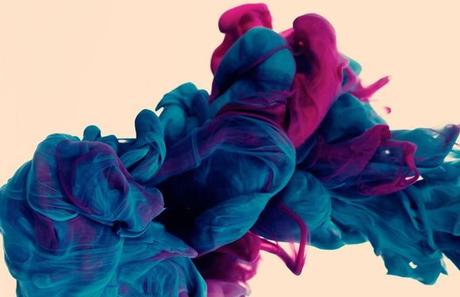 Mettez tous vos problèmes de côté, l'heure de la Boombox #015 est arrivée. Notre playlist hebdomadaire est gonflée à bloc, remplie jusqu'au goulot, imprégnée d'Amour et de sons bien frais concoctés par Matt Prehn, Matches, LeSale, Chopstick & Johnjon, Alex Q, Leftwing & Kody, Adam Stacks et enfin… Nick Devon!  Yes yes yes, il y'a de quoi être excité. Prend ta dose de musique… c'est gratos !
____________________
Alright, seriously, fuck all the bullshit. It's been one of those drama filled weeks. Lucky for you, Boombox #015 is 100% drama free and filled with lots of love (from me) and funky fresh jackin' beats and vibes from the likes of Matt Prehn, Matches, LeSale, Chopstick & Johnjon, Alex Q, Leftwing & Kody, Adam Stacks, and last but not least, the man in high demand – Nick Devon! Yeah, get excited. Lots of quality tunes up in here. Music on! Get some.
Quality, quality, and more quality! That's what Scott Harrington's Deep-House imprint, Savoir Faire Musique, brings to the table with every release. South-African Matt Prehn's forthcoming EP « Taking It Back » is no exception. Set to be released on July 30th, the smooth and groovy 3 tracker is comprised of one original title track and two classy remixes by the likes of Evren Ulusoy and Matches. Though I adore all three tunes as each one is the epitome of underground Deep-House music at it's finest, it is « Matches Jackin Yo Shit Mix » that I just can't seem to take off repeat. The perfect blend of old-school and new-school House vibes, Matches' jackin' grime and sub bass used will rearrange your insides and make your booty shake, pop, drop, wiggle, bounce – whatever you want to call it – all night long. Get into it!
Keeping in step with that old-school House vibe, we turn to Vienna, Austria and Sammy Jenkins aka LeSale with « We Go Straight Ahead », a modern take of Disco-House and flavorful Funk, with delicious female vocals smothered over the top, ready to tempt your senses to the max. This tasty number was just released earlier this week on Vienna based label Luv Shack Records which is most well-known for their thick and chunky percussive style in the House and Disco music scene. Dig in!
Moving right along, it's time for some Chopstick & JohnJon! German born John Muder and Vietnamese/Canadian Chi-Thien Nguyen made their big return to the EDM scene last month after their 2 years long absence, which in the fast paced world of electronic music is actually more or less like the equivalency of 10 normal years… but who's counting when we are treated with an amazing comeback EP such as « Versions »? Released on the independent Berlin record label Suol, Chopstick & Johnjon deliver 4 fun-filled tracks, taking influences from various styles and sampling up some classic vocals to create an affair that does not disappoint. The second track « Listen » is all sunshine and Soul, brimming with summer vibes and a little unexpected surprise. California dreaming, indeed…
While California's nice and all, it's time to fly back to where the real music's at, on the other side of the world, somewhere in or around Europe, perhaps? Geisenhausen, Germany, that's where you'll find two brothers, Johannes and Gabriel Hertrich who make-up the musical project Attune. While the style of Attune is more in the down-tempo or Trip-Hop genre, Alex Q works up a very satisfying remix of « Rising », which includes elements of both Deep and Tech-House paired with another classic soulful vocal to create a dance-floor ready bomb. Oh, and this little beauty is also a FREE download… Grab it here!
Leaving Germany, on our way to London, home to the talented duo, Leftwing & Kody, who have recently made their debut on OFF Recordings with their Bump & Flex EP. Comprised of 4 tracks, 3 originals and one remix by label head Andre Crom, Leftwing & Kody present their infectious dance-floor ready sound for the more mature but not too mature crowd. With fat basslines and funky beats to 'jack your body', the original track, « Feel So Free » will make you feel… so free, literally.
Hailing from Mannheim, Germany, is the 28-year-old newcomer Adam Stacks who just released his two-track EP on the genre defying imprint Katermukke. You never really know what kind of sound you're going to get when it comes to this label, all you know is that it's going to be something extraordinary. For their 16th release, they surprise us once again with Adam Stacks « Just a Minute EP », giving us two Deep-House numbers with shiny vocal samples. While the title track « Just a Minute » follows a more conventional pattern, the second track « Shadow of Love » steals the spotlight with its striking breakdown that proves to be a bit more characteristic of Katermukke style. Regardless, both tracks are sure to please the masses on the dancefloor but « Shadow of Love » is a lot more fun to sing your crazy heart out to.
So here we are, at the end, again, but this week I leave you with the talented Greek man named Nick Devon and his absolutely wicked Deep-House dancefloor filler bomb « Nobody ». This one is so tasty I don't even want to waste any time biting into it. Greeks go deep! Yum.
Much love, Dena.