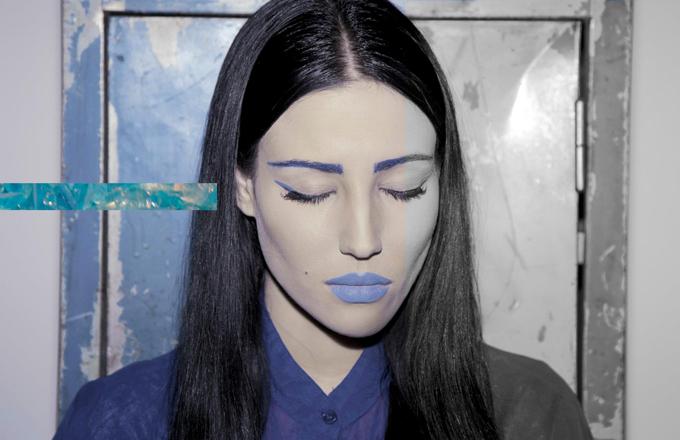 The weekend is here and Electrocorp Boombox #017 is ready to kick start the celebration with an explosive playlist including huge tunes from the talented Mano Le Tough, Roisin Murphy, Layo & Bushwacka, Audiofly, Kristian Gjellan, LondonGround, Dapayk & Padberg, Saschienne and Oliver Rado. Now, turn up the volume and tune out the world! It's time to get deep into the sound.
Kicking things off is a fantastic remix of Aloe Blacc's « Loving You is Killing Me » by the Berlin-based Irishman Niall Mannion aka Mano Le Tough. The talented musician, DJ and music producer serves up a mighty dancefloor filler by giving the soulful original track a mesmerizing Deep-House makeover. This little gem was released earlier this year by Permanent Vacation as a vinyl only, limited one-sided 12" but for those of you sleepers who weren't quick enough to get their hands on a copy, you can stream the 6 minute beauty entirely via Soundcloud.
You know, in my opinion, Mano Le Tough is a music God and Permanent Vacation can do no wrong. Going from strength to strength with every release this year, the Munich-based record label welcomes another Irish talent into the family, the singer siren Roisin Murphy. It's been nearly five years since Murphy dazzled the scene with her album « Overpowered » and without any warning she's about to burst into the scene again with her 11 minutes long, seductive, slow-mo disco groove « Simulation ». Reworking the slow burning, sultry original into a dancefloor friendly jam is the magician himself, Mano Le Tough. I'm still waiting in anticipation for that rumored LP of his to drop, but luckily, this fantastic remix will hold me over for the time being.
The EDM scene has been full of surprises lately. Not only was I completely surprised by Roisin Murphy's sudden return with her brilliant forthcoming release, but I was even more surprised by Layo & Bushwacka's amazingly huge 2-tracks remix package which was just released on the duo's own Olmeto Records earlier this week. Was I the only one who had absolutely no idea this was coming? And how did they fit something so big into such a tiny package? Mind blowing, I know. But, here it is, two quality remixes by the likes of Audiofly, Guy Gerber & DJ Tennis serving as a delicious sampler for Layo & Bushwacka's forthcoming full-length album « Rising & Falling » which is set to be released in Fall. It's been six years since Layo & Bushwacka released their first album and judging by this impressive precursor, it should definitely be worth the wait.
As remix packages are usually the trend for the summer season, Dapayk & Padberg are set to release « Sweet Nothings Remixed » on Stil vor Talent near the end of this month. Six months after « Sweet Nothings » was first released, the remix package showcases the reworks of two competition winners as well as remixes by Ryan Dupree and Dapayk himself who gives the outstanding slow grooving tune « Backyard » a big 'club-ready' makeover. With a faster pace and bigger bass, this tune is primed and ready to fill the floor with adrenaline.
More quality sounds from Kristian Gjellan's stunning « Be Yourself EP » which was just released last week on the British label Yoruba Grooves. This time, the 22-year-old Norwegian's original tune « Casella » receives an outstanding remix treatment by LondonGround who reworks the mighty Deep-Tech track into a Deep-House lover's dream comes true. So smooth and so deep… it was love at first listen.
I've truly no words for this last track. Saschienne said it best: « Somehow a love story always makes its way through the unknown. Two people who learn to know each other, being aware of what they give up and yet ignoring what the future holds, throwing themselves into an endless see of question marks, stepping on stones of discord only to find their cloud of harmony. As the first notes of our music were born, we started our journey into the unknown, ignoring that we would one day go out there and share our two-seat-cloud with the rest of the world. » - Saschienne AKA Sascha Funke & Julienne Dessagne.
Much love, Dena.