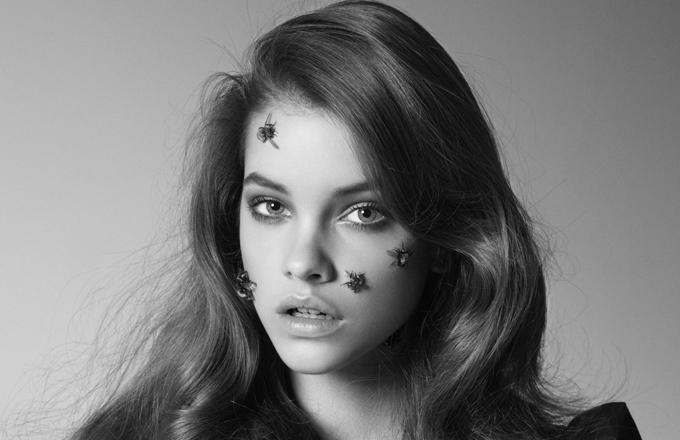 Le Boombox #019 arrive avec quelques jours de retards, mais qu'importe ! La sélection est toujours chargée à bloc et devrait rassasier les plus gourmands. Cette semaine, nous retrouvons avec une immense joie nos amis Hot Steppa, remixés par Urulu, ainsi que Flavio Acaron & Hugh Harry, Pammin, Walker & Royce, Paolo Rocco, Freaks, wAFF, Retrac, Ethyl… et enfin, le seul et unique Tiga qui signe la centième sortie du label Crosstown Rebels. Du  beau monde, en somme !
—
Electrocorp Boombox #019 is waving goodbye to August in a huge way with some massive tracks from some big names in the underground dance scene. This week includes: Hot Steppa, Urulu, Flavio Acaron & Hugh Harry, Pammin, Walker & Royce, Paolo Rocco, Freaks, wAFF, Retrac, Ethyl, and last but not least Tiga! Turn it up and get into it!
Starting things off are Frenchmen Ahroun and Fenton aka Hot Steppa with Los Angeles native Urulu's Backroom Dub Remix of the electronic duo's new track « Whisper Fall », which was just released earlier this week on Roche Musique. Urulu transforms the original track's choppy House beat by laying down his signature oldschool style giving it a lovely flow of Deep-House goodness. You can relax to this. You can dance to this. Either way, Urulu's grooves is sure to satisfy.
Keeping in pace with the retro vibe, the next track comes from a very talented pair by the names of Flavio Acaron & Hugh Harry with their newest release, « Thankful » which can be found on the third installment of Spanish label Sincopat's various artists series « Up Side Down ». The series is meant to introduce 5 new rising EDM producers by showcasing 5 different tracks that will 'turn dance music upside down'. Flavio & Hugh steal the spotlight on this year's compilation with their piece of dark, funky, soul-tech-house both opening and closing out the release in original and dub mix form.
Bringing you the freshest of the fresh, this next one comes from a producer named Pammin whose new release was just birthed this week straight out of Berlin's Mother Recordings womb. His 4-tracker, « Need Someone & Tonight EP » includes two chilled and Disco-infused originals with remixes by the likes of Andre Crom and Walker & Royce. Featured here is Nervous/Nurvous Records New-York crew Sam Walker and Gavin Royce with their remix of « Tonight » giving the original bigger bass and heavier synths that are sure to tear up dancefloors around the world.
After an extremely successful debut on Klasse Recordings with his single « Move Body, Move Forward » climbing the Beatport charts all the way to the top 25 main chart and claiming the number 6 spot in the top 100 Deep-House category, Paolo Rocco makes another big debut, releasing his newest achievement, « That I Am », on Franck Roger's Real Tone Records. The 4-tracks Hip-Hop influenced, Deep-House affair features original vocals provided by the producer himself and the title track receives an honorable remix by French House legend DJ Gregory aka Point G. Featured in this week's playlist is an unreleased remix of « That I Am ». While still retaining that same bouncing beat and pitched down demented vocals, the track concludes with some evil synth work which has been stripped down from the released version.
Real Tone Records can always be counted on to deliver the quality goods and Paolo Rocco's new release is proof, having received massive support by some big names in the industry such as Damian Lazarus, DJ Sneak, Maya Jane Coles, Dan Ghenacia, Catz n Dogz, KiNK and many more. If you're loving Paolo's vibe as much as I do, then I highly recommend you to check out his Real Tone Records mix for Sweat Lodge Radio, which was recorded in one take with three decks and without the aid of any program such as Ableton, Traktor, Serato, etc.
It seems there's no way to stop Jamie Jones and Lee Foss' sizzling imprint Hot Creations as the label heads continue to impress, releasing massive club hit after club hit from the most promising rising talents in the underground dance scene. The label's newest and highly anticipated release « Black Shoes, White Socks » by Luke Solomon and Justin Harris aka Freaks is no exception. The release includes some very impressive remixes from an array of talent such as the legendary Cajmere, Hot Creation's newest rising star, wAFF, and long-time House hero, Darius Syrossian. Kicking up the energy a notch, wAFF delivers a heavy-duty remix on the B-Side, injecting the original with an addictive dose of Techno and some rather mesmerizing female vocals. Definitely not the typical Hot Creations sound one might be used to.
Next up is Peter Carter aka Retrac and his new single « Shades », receiving a quality Detroit inspired remix by the extremely talented British producer Ethyl. Retrac's « Shades EP » was just released on Barcelona's imprint Indigo Raw which has been gaining momentum over the past year with successful releases by the likes of Sassafras and The Quantum Mechanics. After delivering two outstanding EP's for the label, Retrac is welcomed back for a third time and he doesn't disappoint.
What better way to end this week's playlist than with a massive tune taken from Crosstown Rebel's 100th release? The ever so talented producer named Tiga delivers his first original production since 2009 with « The Picture »: an electro infused Deep/Tech House affair (if that even makes any sense at all) including vocals taken from Prince's « When Doves Cry », sung by the Montrealer himself.
Much love, as always. Dena.