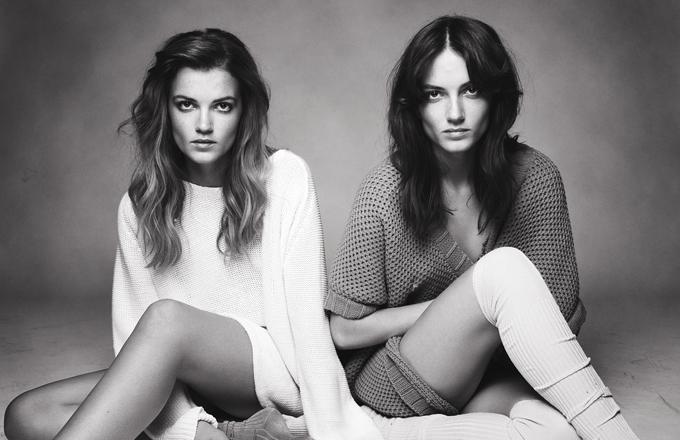 Pas sûr que vous soyez prêts à recevoir autant de basses dans la face… mais bon va falloir faire avec ! Notre amie Dena nous a concocté un menu bien gras et fort en calories… heureusement que la danse va vous faire éliminer tout ça. Inclus : Prince Club, Justin Jay, Tom Flynn, Ben Pearce, Smoke Sykes, Rhadow, Nic Fanciulli, Lauren Lane, and Mark Henning. Je n'ai qu'un seul conseil à vous donner… montez le son !
Are you ready for some motherfucking bass in your face? Electrocorp Boombox #022 has arrived and it's got so much bass in your face with huge tunes from the likes of Prince Club, Justin Jay, Tom Flynn, Ben Pearce, Smoke Sykes, Rhadow, Nic Fanciulli, Lauren Lane, and Mark Henning. So play it loud.
Now, I'm sure you all remember that track, « Da Dip ». Right? You know, the one which started that silly dance craze, "I put my hands upon your hip. When I dip, you dip, we dip …" Well, it's time to revisit this little novelty of a tune with Prince Club's rework of Justin Jay's rework of this 90's one hit wonder by Freak Nasty. You can download 'The Dip (Prince Club "Dip It Good" Re-Work)' as well as the original mix of Justin Jay's « The Dip » exclusively on Drip.fm or you can stream it here and have it available for you, free of charge, within the next two weeks. If you have never heard of Drip.fm, don't worry, I've only just discovered it myself, but it's a private membership for fans and DJs who want to receive Dirtybird releases before they are made available to the general public. Ten dollars a month will get you inside access. Sounds like a steal! I'll dip to that…
Speaking of Dirtybird, the San Francisco based label is also home to deejay, producer and engineer Tom Flynn who just released his third effort for Claude VonStroke's imprint, a brilliant two-tracker with originals « Be Yourself » and « Wild Flowers ». Now, hot off the heels, Tom Flynn will be making his big debut on Mobilee sister label Leena Music with his EP « Freshly Squeezed ». Comprised of four intriguing originals, it is Flynn's « Do You Like Bass » which may sound a bit familiar to those who were into the Hard-Trance/Hard-House scene of years past, as the vocals, "Do you like bass in your motherfucking face?" have been sampled by many producers from Norman Bass to Arnaud Le Texier and DJ Rush. Here, Tom Flynn serves up a rather enjoyable rendition, adding a bit of Funk and Nu-Disco flair to the insane Tech-House groove. Yes, I do LOVE bass in my motherfucking face. Who the hell doesn't?
After waiting for what seems like an eternity, this enormous floor-filler « What I Might Do » by Ben Pearce will finally be released worldwide coming this October via Under the Shade . Hailing from Manchester, Ben is about to explode onto the underground Dance scene with this huge release which includes remixes by Adam Shelton, Bonar Bradberry and Harry Wolfman. The track was recently played exclusively on Radio 1 by Pete Tong and has received massive support by the likes of Solomun, David August, Waifs & Strays, H.O.S.H, and Tiger & Woods. An utterly amazing track is the only way I am able to describe it. But with a tune this good, there's no need to find the words for it. Just put on your dancing shoes and let your feet do all the talking.
Very excited to preview this next big tune, a massive Rhadow Remix of « Make Some Noise » by Hungarian Tech-House producer Smoke Sykes whose two-track EP is set to be released mid-October on the ever growing UK imprint Yoruba Grooves. Making his first appearance on the label, Romanian talent Rhadow delivers the goods, transforming Smoke Sykes chugging, energetic and infectious original groove into a smooth and swinging bassline while laying down seductive female vocals at the break, which build and build into a subtle orgasmic drop that is so hot and heavy and ready to set any dance floor on fire. This one is already receiving huge support by big names such as Robert Dietz, Luciano, Gel Abril, Hollen and Olderic plus many more. So, turn it up!
Now that the temperature is rising, I think it's time to add a female to the mix. In an industry that is very much male dominated, it is always a great pleasure of mine to showcase a feminine talent and American producer Lauren Lane couldn't be a better fit. The Los Angeles based artist takes Nic Fanciulli's big Tech-House tune « Wild » even deeper in the sound, infusing more sway into the bounce while prolonging the synth lead build-ups, she adds more drama to the drops and delivers a damn good dancefloor bomb. Having just been released earlier this week as the second installment of « The Lost Mixes » via label head Nic Fancuilli's Saved Records, this big remix has already cracked the Beatport Top 100 Tech-House Chart where it is sure to continue its climb even closer to the top.
From one dancefloor annihilator to the next, this week's concluding tune « Trojan » by Mark Henning will take you for a ride on an epic journey to the dark side. Released back in July on the « Chicago Sunrise EP » via Henning's anticipated return to Cityfox, this wicked tune is quite a sharp contrast to the title track « Chicago Sunrise » for it is anything but sunny, with its evil, wobbly bassline, intense synths and shrill handclaps, « Trojan » will have you dancing like a warrior in no time. Get into it! As always, much love.