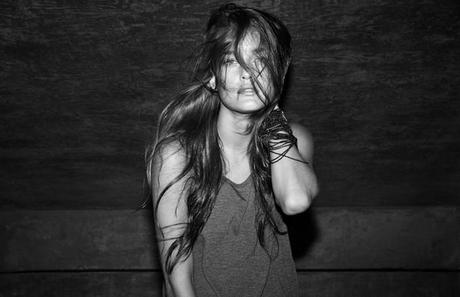 Le weekend a beau être derrière nous, Le Electrocorp Boombox est enfin prêt, et croyez-moi, vous allez vite nous pardonner pour ce léger retard dans notre planning hebdomadaire ! Cette semaine, encore une fois, la playlist compile le meilleur de la musique destinée aux Clubs du monde entier avec, accrochez vous, le dernier remix de Jamie Jones, mais aussi Audiofly, Robbie Akbal & Muan, Cozzy D, Deetron, Hollis P Monroe, Mario Basanov, Dirty Channels, wAFF, Leon & Pirupa, Enfants Malins, Haze-M et Julio ! Septembre, nous te saluons. Maintenant, on monte le son et on accueille ce mois d'octobre comme ils se doit !
The weekend is behind us for this 23rd edition of Le Electrocorp Boombox, but is has arrived with big club tunes rocking the dancefloors from the likes of Audiofly, Robbie Akbal & Muan, Cozzy D, Deetron, Jamie Jones, Hollis P Monroe, Mario Basanov, Dirty Channels, wAFF, Leon & Pirupa, Enfants Malins, Haze-M and Julio (Italy)! Kiss September, goodbye and turn up the volume for October!
So, I hope you know how to swim because Cozzy D's remix of « Secreto » by Audiofly, Robbie Akbal & Muan will take you deeper than the deep blue sea and it's time to dive straight in, all the way down to the bottom of the ocean floor where we can't swim any further. Pioneering Mexico's underground movement since 2006, label head Robbie Akbal has been dedicated to promoting homegrown rising talents through his label Akbal Music, based in Riviera Maya, Mexico, and has gained the support of many influential producers like Anja Schneider, Ben Watt, Maceo Plex, Nic Fanciulli, Audiofly, Droog, DJ Sneak, Gorge, and Martin Landsky, just to name a few. « Secreto » will be released on October 1st and features two remixes by a couple of very forward thinking music producers: Cozzy D and DeadEcho. Featured here is Cozzy D's interpretation: a slow burning, deeper than deep groove with a driving vocal and a drop that showcases the most wicked bassline that is sure to create some major damages on any dancefloor. Play at maximum volume or don't play at all!
Another huge release out on October 8th as Music Man Records welcomes back Deetron with his first single « Crave » off his forthcoming album on the Belgium based imprint. The brilliant tune features the vocals of Hercules & Love Affair and receives the remix treatment by two of the most creative minds in the scene: Jamie Jones and Ripperton. Two unique takes on Deetron's original, Jamie Jones Tea Time In Detroit Mix twists the vocals of Andy Butler and transforms the track into a dirty, cynical groove with a bassline reminiscent of early Detroit Techno, creating the most insane remix thus far of 2012.
This next track was featured a couple of months ago in the « Noir Recommends » podcast and after much anticipation, it has finally been released courtesy of Noir Music. Philadelphia's Hollis P. Monroe delivers « If U Had A Doubt » which features the vocal talent of Overnite and includes strong remixes by Lithuania's Mario Basanov – from Mario & Vidis – as well as Argy, the young and successful producer from Greece. Though Argy's interpretations are a bit more dancefloor oriented, it is Mario's haunting remix that I just can't get enough of. No doubt, a soulful piece that is moving both emotionally and physically, it is no wonder Mario received top producer honors at the M.A.M.A. Lithuanian Music Awards recently. Keep your eyes on Mr. Basanov, a full length album is set to be released on Needwant before the year is over.
More sizzling tunes coming from Los Angeles based imprint Culprit and this time the Italian duo Dirty Channels delivers some serious goods with their new track « On The Way » featuring vocals by the lovely Rosina.  Known for its Sunday afternoon rooftop parties which are thrown by Droog throughout the Summer season, the label concludes its sunny festivities with a compilation of new productions from the label's freshest talents. This year marks the second installment of the V/A compilation and features eight, golden four-on-the-floor productions by the likes of Night Plane, Thyladomid & Adriatique, Coat of Arms, System of Survival, Agraba, Alex Nagshineh, Tom Budden, and let's not forget, Dirty Channels whose dancefloor bomb closes out the release with a bang.
Volume three of Jamie Jones & Lee Foss' Hot Creations subsidiary, Hot Waves, was just released digitally earlier this week and the 14-tracks compilation features a plethora of rising talents including wAFF, appearing alongside many other Hot Creations artists, such as Alexis Raphael, Digitaria, Funky Fat, Lee Webster, Mark Jenkyns, Miguel Campbell, Tboy, Wildkats plus many more. Having released a stunning three-tracker via Hot Creations and delivering a slew of various remixes, wAFF returns home with « Sunshine », a quirky piece of Tech House made to make you move in ways you could have only imagined, until now.
Huge tune by a stunning collab between Leon and Pirupa delivering their big two-tracker of major club bombs via Get Digital Music a subsidiary of one of the most influential labels in the underground dance scene: Get Physical Music. « White Off » kicks up the energy into high gear, layering muffled vocal slices over a slightly ghetto old-school inspired beat and adding big synths at the breaks, bringing the vibes of city streets straight to the dancefloor.
Sideburn & Redondo of Witty Tunes, a label based out of Washington DC and Amsterdam bring you three young Tunisian talents Ghazi Gharbi and Amine Abbouz aka Enfants Malins and Hazem Saklbi aka Haze-M with two amazing originals just released on their debut EP which includes two remixes by Toolroom artist Superjunk and Italian born Julio, well known for his work on Suara Records and Save Room. Both remixes drive the originals into huge big room floor-fillers but Julio's version of « Sweet Heart » is seriously one of epic proportion. Get into it! Much Love, Dena.