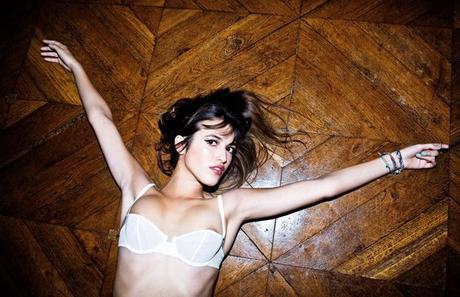 Une cueillette bien juteuse cette semaine avec la nouvelle sélection club de votre blog favoris… Le Electrocorp Boombox #024 ! Toujours aussi fines, les sélections de Dena continuent de se faire rencontrer les jeunes pousses de la scène électronique – ici, Alexis Raphael ou encore Tom Budden qui sort son premier titre chez Culprit LA – et les artistes confirmés, à l'instar de Justin Martin, Santé, Dusky et j'en passe. Un festin auditif que vous devriez apprécier. Enjoy ! 
Got some juicy picks for this week's Electrocorp Boombox #024 including Alexis Raphael, Paul Mad, PBR Streetgang, Santé, Justin Martin, Dusky and Tom Budden! Mmm! A delicious feast to say the least! Enjoy!
This week's playlist kicks off with another huge track from the third installment of Jamie Jones and Lee Foss' Hot Waves compilation series. Having released the extremely successful « I Know » via Hot Creations in April of this year, Alexis Raphael is welcomed back to the family and he delivers « Warhorn », trading in his retro tinged synths for a heavier percussive bassline with layer upon layer of Egyptian horns and a cheeky vocal sample at the break. This is quite a strong opening track for the series which sets the mood for everything yet to come. Buy « Hot Waves vol. 3″ compilation.
Next up, the young and talented Hungarian producer Paul Mad returns to Sintope Digital with three more quality DeepHouse tunes: « Chance », « Hard Times » and « My Drug », proving to be a bit of a contrast to his last sunny affair on Deep Beep Records entitled « Believe In Love ». You can expect an exploration of sounds consisting of deeper, darker melodies and melancholic, sultry vocals weaving in and out of big booming basslines; all three originals that will surely keep you grooving till night becomes day and all your troubles have been danced away. Buy « Chance EP » on Beatport.
Bristol based Futureboogie Recordings brings you this next selection, a forthcoming release from a talented pair of producers whom founded their name straight out of the 1979 Vietnam film Apocalypse Now. Any ideas who I'm referring to? Well, here's another hint. Bonar Bradberry and Tom Thorpe make up the duo. If you still have no idea, where the hell have you been last year? With numerous releases on labels like 2020 Vision, Wolf Music and Hot Creations, PBR Streetgang is kind of hard to miss. Oh, and let's not forget the Leeds based duo's newest release « You Ready » featuring a brilliant vocal sample of Missy Elliot pressed on limited white vinyl courtesy of Hypercolour. Lucky for us, the gang was nice enough to upload this hot number in full on Soundcloud and since I've talked it up so much, I might as well include it too. So, push play already it's time to get down.
Knowledge is power my friends. Ever heard of a mutoscope? For starters, « Mutoscope » is the title of one of PBR's insanely good productions due out early November via Futureboogie and did I mention it's insane? What an amazing groove that builds and rises into an orgasmic explosion that strips and declines back to where it all began. It's satisfying and yet unsatisfying all the same because it will leave you wanting to hear it again and again. Perhaps this will make more sense if you knew that a mutoscope is also a coin-operated early motion picture device that was widely used in the 'peep-show' business. Now, ponder that and have a listen.
I think it's time we stop thinking too much and just let the music carry us away to a far off place. This next one by Santé should just do the trick. The Berlin based producer and DJ Philipp Maeir aka Santé is set to make a big debut on Desolat X, Loco Dice and Martin Buttrich's highly esteemed Minimal and Tech-House imprint. « Do You Wanna » is comprised of 4 solid originals including this one, « Make Me », which starts off with as a techy groove adding layers upon layers of tripped out vocals until the beat drops, rather unexpectedly, into some heavy booty bumping bass. Yes, this track was made to make you get down… and what a job well done.
Don't stop shaking that booty! Dusky lays down their signature bassline to Justin Martin's « Don't Go » on Ghettos & Gardens Remixes Vol. 1, which features remixes by Danny Daze, Bachelors Of Science as well as label mates Catz 'n Dogz, French Fries, and Ardalan. House music all night long…
The perfect track to conclude this week's playlist and send you off out into the night is Southhampton's Tom Budden with « Rock Tonight ».  Big debut tune about to drop on Culprit's "Above The City 2" compilation which is Mixmag's compilation of the month. So turn it up! With much love, Dena.