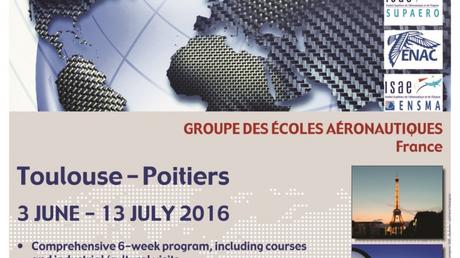 This course is intended for undergraduate students primarily for the GEA partner universities. It will provide the students with an overall knowledge of aeronautics and space fundamentals, as viewed from a European point of view.
The contents include scientific and technical courses , but also general conferences and visitsto aeronautical and historical sites.
The program is tailored for undergraduate students in Aviation/Aerospace, Juniors or Seniors who have a solid background knowledge in aeronautics and/or space sciences. A good background in general sciences is expected. Graduate students can also take part in the course on a case-by-case basis.
Size of the group
This program is scheduled for a group of 25 students (maximum). The program will not be run if the number of participants is lower than 15.
Courses and visits are performed in English. In addition " Survival French " courses will be provided to the students.
Duration and PlanningThe program extends over 6 weeks, from June 3rd to July 13th , 2016.
4 weeks will be spent in Toulouse at ENAC and ISAE-SUPAERO, and 1 full week of courses takes place in ISAE-ENSMA Poitiers. Two 4-day field trips to Arcachon Bay and Marseille are planned.

In accordance with U.S. partner universities, the program could count up to 3 to 9 credits toward their home diploma for which formal accreditation by the relevant bodies is required.
The fee of this program for GEA partner university student is 4100 €. For individual applications the fee is 6000 €. This includes pedagogic and administrative costs, visits, room and board (breakfasts and lunches on weekdays only) and transportation within France.
It DOES NOT include travel from USA to Toulouse and back.
Official website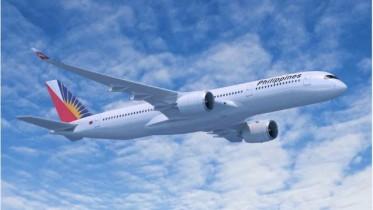 Légende photo : L'A350-900 aux couleurs de Philippine Airlines @Airbus Singapour joue son rôle de déclencheur de contrats aéronautiques Le Singapore Airshow a ouvert ses...