How was your weekend?
Now Thailand has a long weekend with three days off, so we visited Pattaya

My image about Pattaya is changing a lot these days.
Before I thought it's just a city for parties and bars, but now I discovered that there are lots of nice hotels and restaurants to visit.
We can eat foods at luxury hotels here with 50% discount (this detail is coming soon).
and also we can chill at beautiful beaches all day...♥️
The best is it takes only two hours by car from Bangkok.
It's the perfect weekend escape.
For the 1st night's dinner, we went to FLARE at Hilton Pattaya.
It's a Thai cuisine restaurant.
If you visit Pattaya for sightseeing, I recommend here to enjoy traditional Thai food.
Of course, it was 50% discount for all food.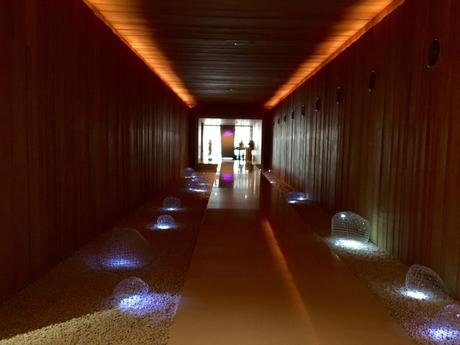 After a long corridor, you will find a luxury and a bit mysterious restaurant.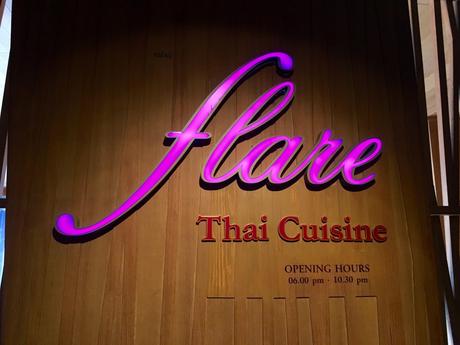 The inside is very dark and because of this you can't see the sea very well. For the best view, you can go downstairs to the buffet and look over the ocean.
But the atmosphere makes you feel like a VIP.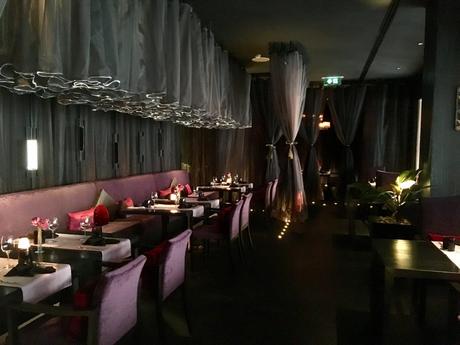 First of all we got the appetizer for free.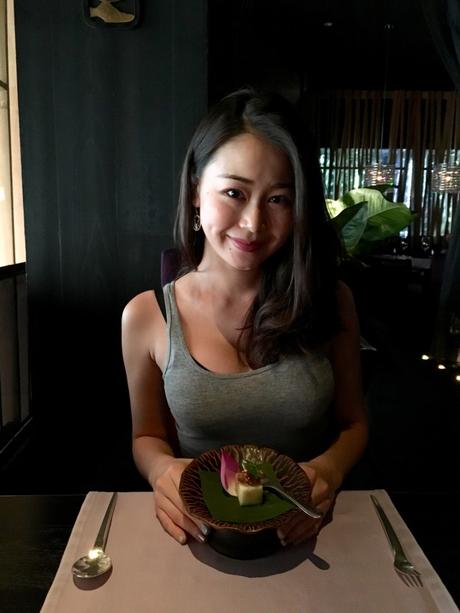 It's pineapple with beef on top.
It sound like a weird combination but actually they match each other so well.
I love this kind of tropical taste which I can only experience in Thailand, because there is nothing like this in Japan.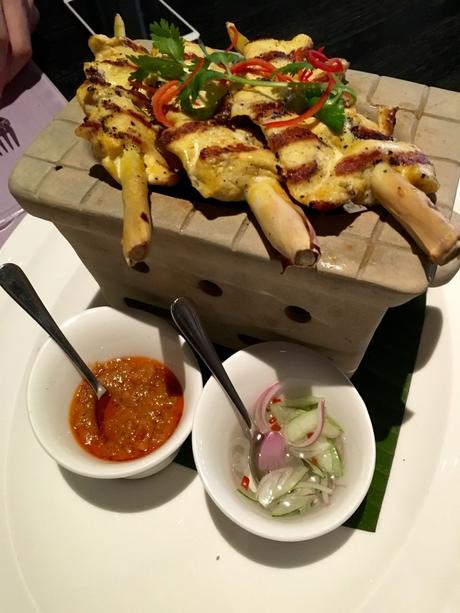 Gai Satay (THB 350++ → THB 175++)
Their way to present the dish is very beautiful and piquant.
The chicken is barbecued well and very soft.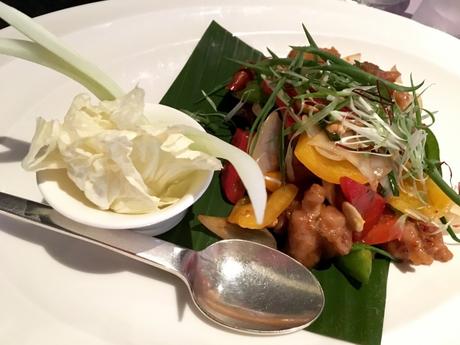 Kai Phad Med Ma Muang (Saute chicken cube with trio capsicum, cashew nuts and sweet chilli sauce)
THB 450++ → THB 225++
The chicken is marinated with sweet chilli sauce and big cut. So juicy and tasty.
The other veges are cut into some small pieces. They tasted really fresh and weren't overcooked like many other stir fry restaurants.
The staff often gave us fresh towels and checked our table, so the service felt really personal.
Their service mind is excellent =)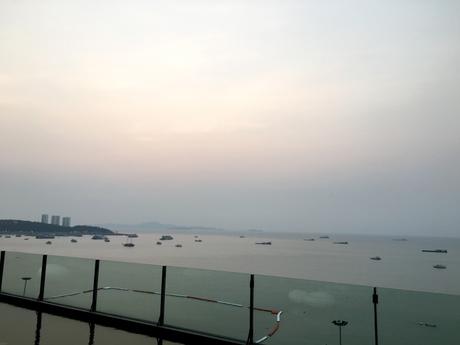 Even you don't have any plan to eat at Hilton Pattaya, I really recommend to visit here.
Because the view from the hotel especially from the lounge is awesome!!!!!!!
It makes you feel totally refreshed and is such a great escape from the noisy area around Central Festival Pattaya.
Thank you

ただ今タイは3連休中なので、パタヤにいます。
初めてパタヤに来た時はゴーゴーバーの多さにびびりましたが、
色々と調べてみると綺麗なビーチはもちろん、美味しいレストランがいっぱい♥️♥️
なんだぁ、女の子だって楽しめるじゃないの。
案外、ゴーゴーバーも楽しい。
しかも最近お得な割引サイトを見つけて、そこで紹介されているレストランの食事はなんと50%オフなんです!!わ〜〜いとパタヤで大食いしています。
(割引サイトについては後ほど紹介します。)
今回50%オフで堪能したレストランはヒルトンパタヤのFLARE。
店内はちょっとした隠れ家風で、残念ながらシービューはあまり楽しめませんでしたが、
と〜ってもゴージャスな内装なのでVIP気分になります^^
タイ料理レストランですので日本から旅行中の方にはかなりおすすめです!
お料理はさすがホテル内のレストラン、味はもちろんのこと、盛りつけや色合いがトロピカルで素敵♥️
写真ばかり撮っていました^^;
久々にこんなお上品なタイ料理を頂きました。
良い香りのおしぼりを何度も交換してくれたり、サービスの良さにも大満足です!
ヒルトンパタヤで食事をしなくとも、ホテルからの眺めは抜群に良いので、
私たちはパタヤに来る度にヒルトンに立寄ります。
得にラウンジからの眺めがおすすめです。
パタヤ、侮れない。
Koni
FLARE : Hilton Pattaya Hotel
Address: 333/101 Moo 9, Nong Prue, Banglamung, Pattaya Beach Road, Pattaya, Thailand 20260
TEL: 038 253 000
Opening time: 6pm - 10:30pm