If art or creativity is the echo of our era, should we question the growing interest on an alternative fashion? The one who think differently, with an intrinsic vision based on conscious and sustainability?
I'm glad to notice that the current viral fashion buzzwords are Upcycling, Sustainability, Handcraft, Local production.
It's cool but it's also a social and political risky position in this industry that deserves to be taken.
Luxury groups and brands now work in making the industry more environmentally aware and respectful. The luxury industry is particularly responsible for spreading the conscious fashion culture, because it sets trends, seeks the " what's coming next ", and the consumers are examining it more than anything.
The market is changing also because clients are questioning everything, and are requiring more transparency, respect of workers and the planet. Designers are taking a growing interest in recycled and alternative fabrics made from unusual materials, handcraft, or local rare know-how.
From young designers "You need to know" to iconic houses, the current fashion landscape is shaping its future with new creative era which muse is... consciousness.
Creativity is about being in tune with your time!
Here are my top (short) curated stories selected from last Men and Women Paris (and London) Fashion weeks.
JW Anderson's core philosophy: the handcraft
The designer believes conscious fashion is not a trend and it will continue, as the design industry strives to be more sustainable, and consumers start favouring objects that are made to last, rather than disposable.
We're starting to become more moral as consumers, so I think craft will become fundamental
According to the fashion designer and founder of the Loewe Craft Prize, handcrafted objects are currently experiencing a huge surge in popularity, as a backlash to the dominance of mobile phones and other digital devices.
A reaction against the "non-reality" of digital technologies has led to a heightened interest in design craft, according to Jonathan Anderson.
There is another approach unveiling his position about sustainable development in fashion: his will to slow down to the pace of fashion. By presenting both women and men collections together, he hopes to simplify things for the consumer and he find it obvious to blur gender boundaries in women and men's clothing.
Also, his Loewe Craft Prize aims to give a voice to a new generation of creative and boosting talent, which is his way to prepare a better, brighter industry for and with the future generations.
See a sample of his optimism spilled into prints and accessories in his RTW A/W18 collection unveiled at the last London's Fashion week.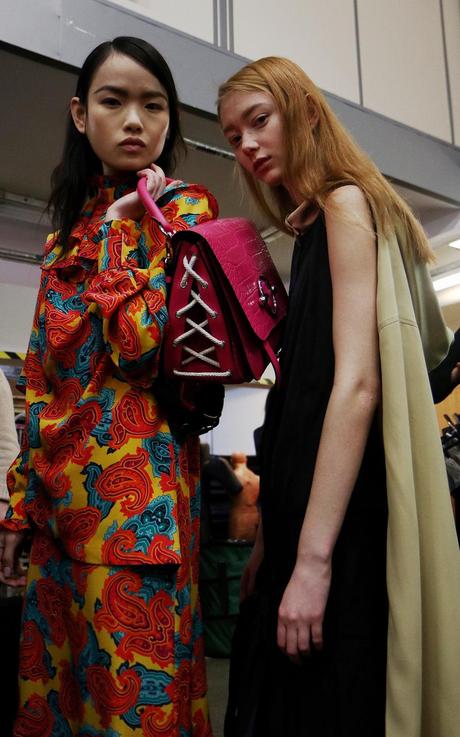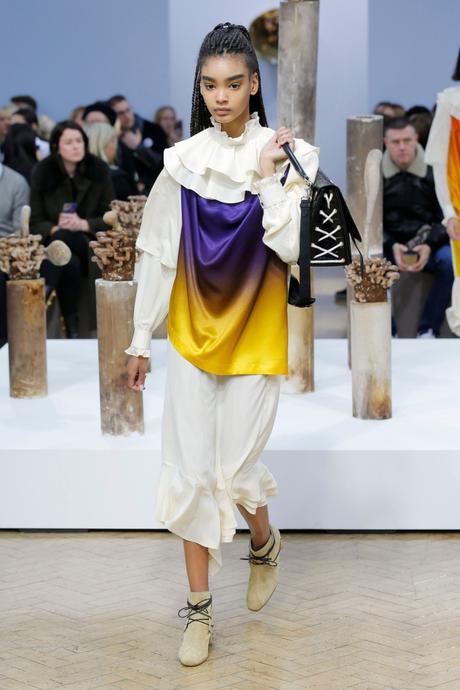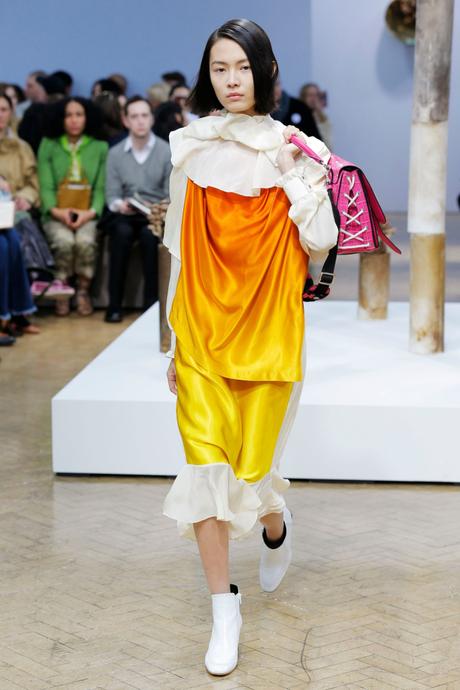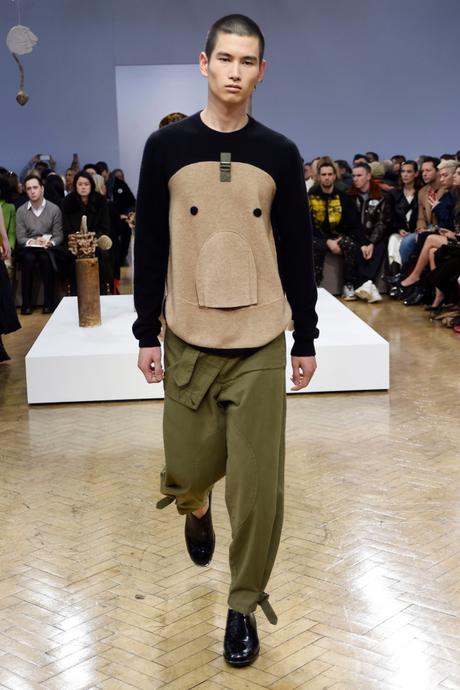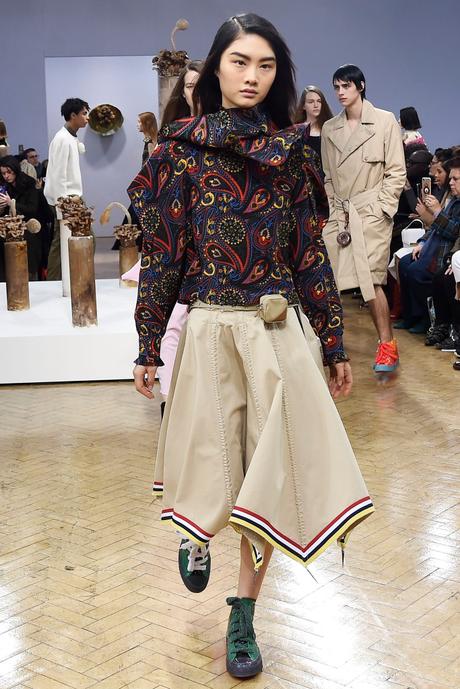 First runway show for LVMH prize-winning, Marine Serre unveils her upcycled collection
Marine Serre won The LVMH Prize in june 2017 and has just prestented her first collection at the Paris fashion week (autumn/winter 18), entitled Manic Soul Machine.
She explained her commitment to "upcycling" and how she works more sustainably, with a show of dresses made of vintage silk scarves or old shirts and wetsuits also that also took part in the manufacturing.
Each piece is unique: not only on the show, but also in the shop: she trained her teams so that they can identify which fabric is a good material to upcycle. By bringing the sustainability and circularity of fashion to the heart of her collection, Marine Serre questions other designers about their own manufacturing methods.
It's the kind of avant-garde approach to sustainability we've been crying out for. For us, the ethics and social values are extremely important, while it also means no one can copy our designs too.
The spirit of Marine Serre absorbes and combines codes from radically different worlds while still choosing to ignore the boundaries between ready-to-wear, couture, tailoring and sportswear.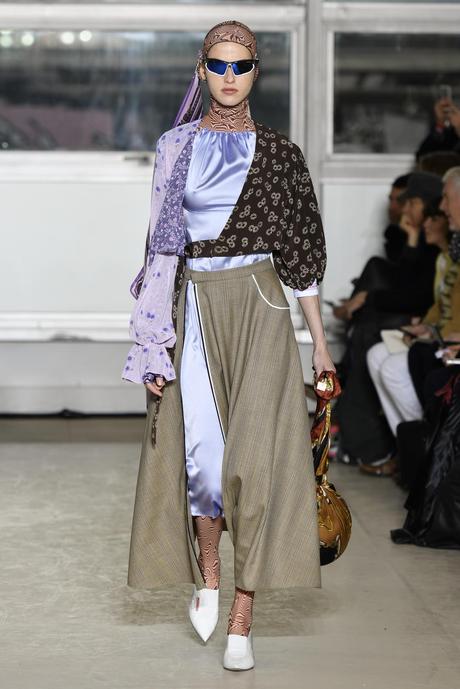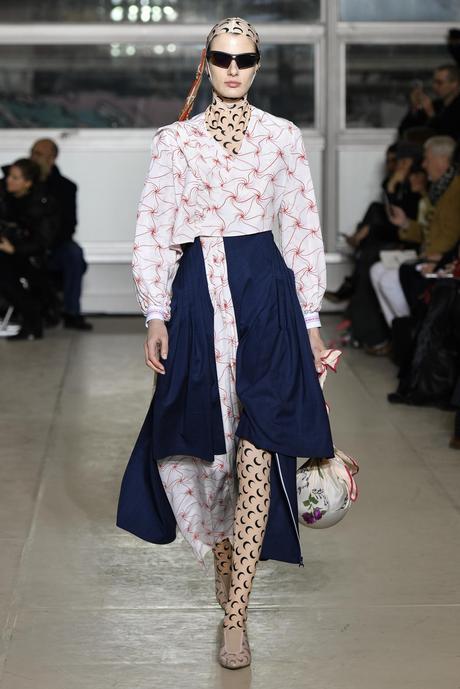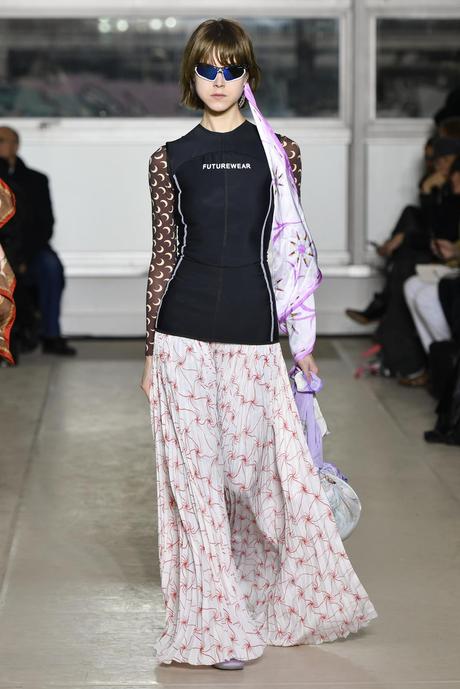 AGNÈS B. HOMME : the activist for local know-how
I love to visit different eras, to see the beauty of the men (and the women which will be in March), the beauty of the men of different eras... from the 20th century, the XVIIIth century, the XXIst century. The street, the night, human beings always inspire me! I adore to create characters... b. yourself! agnès b.
For the winter of 2018, agnès b. urges men to dare, prays fidelity to one's values,
as she has been here since her beginnings. Faithful to the simplicity of which it is praised and found in the models of this collection. Simple in appearance, but meticulous, work of detail and relevant topics of Haute-Couture. agnès b. continues to defend the know-how Made in France, with fabrics like kabik with many virtues that win especially charm over time, the stitches of Royal Mer ...
Environmental activist, activist in various humanitarian engagements, in May 68, agnès b. did not just listen to the radio, she participated a lot in this student revolution that continues to inspire the contours and soul of its collections.
May your expert eyes read it in these few models, from the Men's Winter 2018 collection, presented during the last Paris Fashion Week.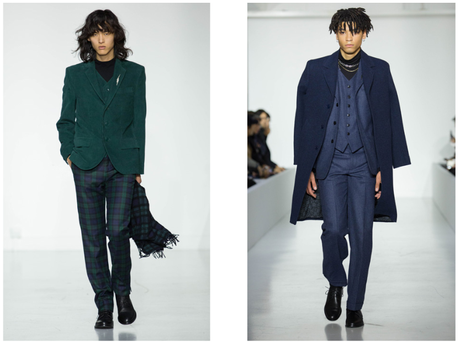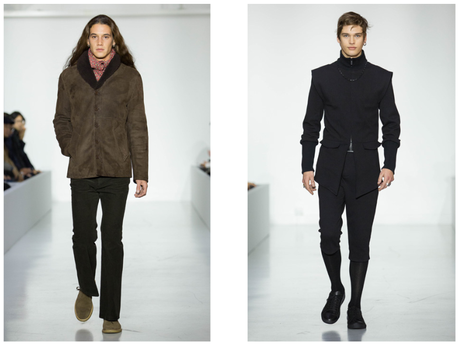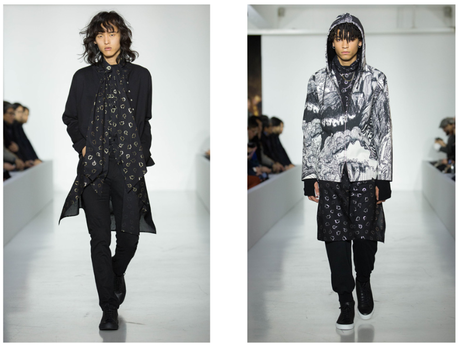 NÏUKU: the talented young designers reflect environment reality
The young label "you need to know" is conscious not by trend, but by logical creative process. They understood that the era demands simplicity and coherence: between couture and urban culture, the silhouettes are timeless, interchangeable, and androgynous! ... Per-fect!
The collection presented at the last Men Paris Fashion Week (A/W18-19) is a fair mix of old clothes cut and reassembled to form contemporary proposals.
The artistic philosophy? Upcycling ... indeed Lenny, one of the founders is a collector of rare vintage pieces, the second, Kadjahdjah, a fervent philosopher full of common sense, and finally, Riad, the third thinking head, is convinced of an economic model respecting the principles of sustainable development.
You cannot create something new. Everything has already been invented! We are only reinterpreting, giving back a soul to the former, while limiting consumption by drawing on existing stocks says Kadjahdjah Diallo.
From vintage stocks, Lenny and Riad, create a whole collection of items that they redesign, rethink and recycle.
There are already so many clothes, we wanted to show that with old we can do something new, and that it is possible to be creative, to adapt at the time while respecting the environment.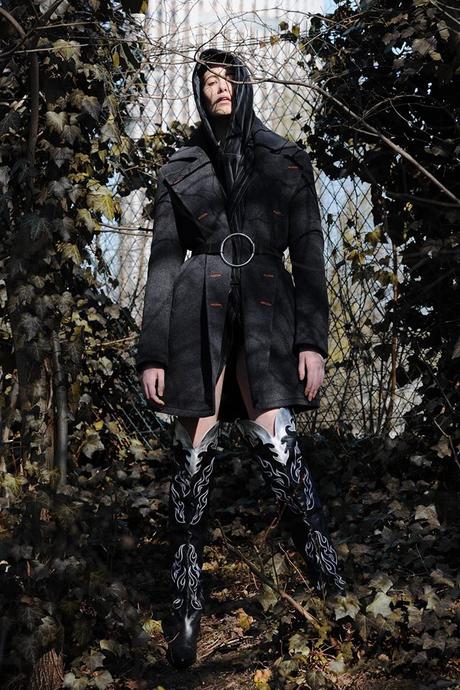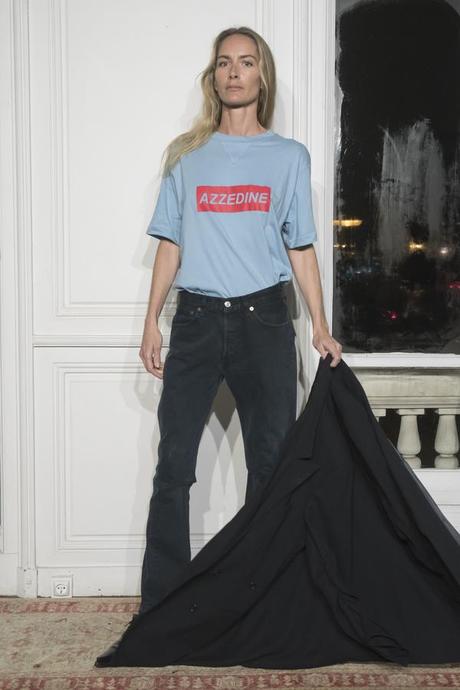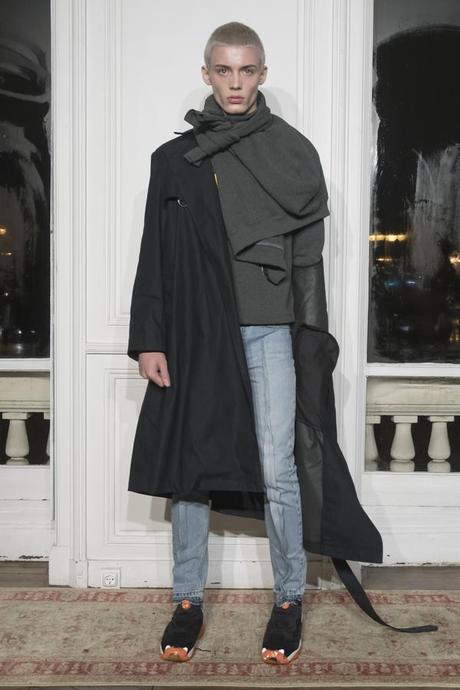 La marque consciente non par tendance, mais par cours logique de la création. Ils ont saisis que l'époque exige de la simplicité et de la cohérence: entre couture et culture urbaine, les modèles sont intemporels, interchangeables, et andogynes !... Par-fait !
La collection présentée lors de la dernière Men FAshion Week Parisienne (A/W18-19)est un juste mélange de vêtements anciens découpés et réassemblés pour former des propositions contemporaines.
Le processus créatif ? L'upcycling... en effet Lenny, l'un des fondateurs est un collectionneur de pièces vintages rares, la deuxième, Kadjahdjah, une fervente philosophe pleine de bon sens, enfin, Riad, la troisième tête pensante, est convaincu d'un modèle économique respectant les principes du développement durable.
On ne peut plus créer quelque chose de nouveau. Tout a déjà été inventé ! Nous ne faisons que réinterpréter, en redonnant une âme à l'ancien, tout en limitant la consommation en puisant dans les stocks déjà existants , renchérit Kadjahdjah Diallo.
À partir des stocks vintage chinés, Lenny et Riad, créent toute une collection à patrir de pièces qu'ils redesign, rethink et recycle.
Il y a déjà tellement de vêtements, on voulait montrer qu'avec du vieux, on peut faire du neuf et qu'il est possible d'être créatif, de s'adapter à l'époque tout en respectant l'environnement, poursuit-il.
Henrik Vibskov : More conceptual than literal
In his last Paris Men Fashion week show named "Please Analyse Volumize Moisturize Me" (A/W18-collection), Henrik Vibskov questions mainly the poetic gesture of measuring something immeasurable (inspired by Jan Fabre's art piece The Man Who Measures The Clouds).
But also, he wants to pause for a moment to question this numbers mania and, among other things, how the environment is changing and how we are changing :if we want to change what we care about, shouldn't we change what we measures ?
The collection reflects the theme in various ways; prints of little working people trying to analyse their surroundings, some of the garments are developed from the starting points where pieces from earlier collection were sewn together in new scales and original measurements were swapped around.
A majestic art performance!
Fifteen performers in bright yellow working outfits are controlling manually the mechanical measuring mops that analyse the bodies lying underneath. Through rhythm, sound, body movement and pulse the installation emphasizes the inspiration of the collection.