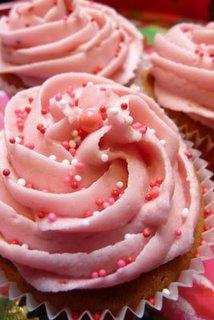 When it comes to desserts, I'm not usually a believer in the simpler the better. I LOVE sweet things and any dish that combines a variety of them at the same time is a friend of mine. Case in point, if I had to pick just one, I'd say my favorite ice cream flavor is Ben & Jerry's Phish Food. You know the one...it's chocolate ice cream with swirls of caramel and marshmallow and milk chocolate fish mixed in. The only way it could be improved upon is when it's served in a dish and smothered with even more caramel sauce, hot fudge and whipped cream....okay, I'm getting hungry. Anyone else? Bring on the cupcakes!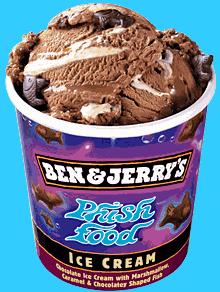 One of my most requested flavors is a cupcake I call: Berry Berry Good. I make it in several varieties; you can have your choice of vanilla or chocolate cake and raspberry or strawberry buttercream. It's a very simply flavored cupcake that gets its intensity from the quality ingredients that go into it. In the vanilla version, I do a triple Vanilla cake using vanilla beans, vanilla sugar and vanilla extract that I make myself using Bourbon Vanilla beans from Madagascar. Making the extract yourself is incredibly easy and once you've done it, you'll never go back to supermarket extract again!


As for the buttercream, it's best to make a very fine puree of fresh strawberries or raspberries and mix that in to your favorite vanilla buttercream recipe. Honestly, it's that simple.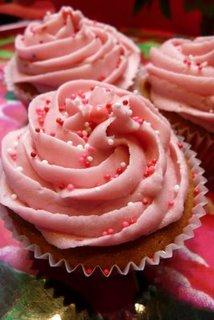 These Raspberry Berry Berry Good cupcakes are my second entry for Iron Cupcake: Earth - Summer Berries. You can read more about what I am competing for here.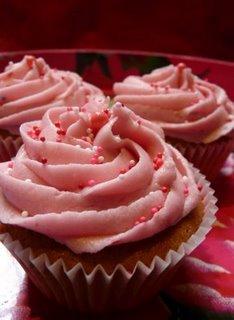 And if you'd like to try your hand at making your own brew of vanilla extract, here's the recipe that was circulating on the web earlier this year. I use Absolut vodka because it's what we have in the liquor cabinet but really any brand will do - the alcohol burns off in the baking process. Do splurge on the best premium vanilla beans you can afford though.

Homemade Vanilla Extract
- 6 medium vanilla beans
- 2 cups rum, brandy or vodka
Sterilize a bottle (I recommend glass) by rinsing it with boiling water. Allow to dry.
Using a sharp knife, slice the beans open lengthwise to expose the seeds. Stuff the beans in the bottle and fill with liquor. You want the beans to be fully immersed in the liquor so you may need to push them down.
Close the jar, shake it a few times, and place it in a cool, dark cabinet. Shake it once or twice a week; you will notice the mixture turning a deep amber color over time. By the end of 8 weeks, your vanilla extract will be ready to use.
When you notice that you're running a little low, you can top off the bottle with more liquor (preferably of the same type) and shake again.
Since I use vanilla beans straight from the pod in many recipes, I often feed the empties into the vanilla extract bottle so as to extend the life of my vanilla extract.