Le couple le plus médiatique de Bollywood, Saif Ali Khan & Kareena Kapoor étaient à Dubai pour faire la promo de leur nouveau film KURBAAN et ils en ont profité pour faire un petit tour au journal The Khaleej Times.
Bien sur une petite interview a été accordé au journal The Khaleej Times.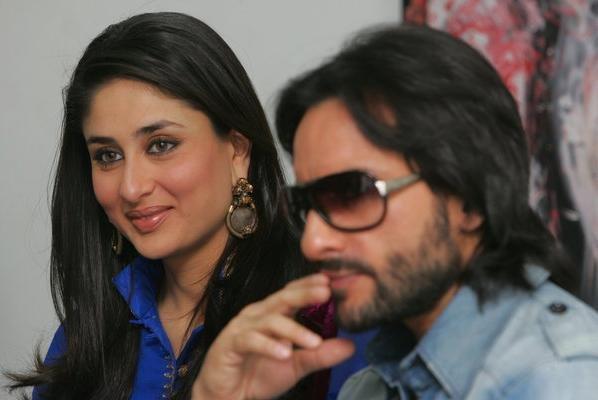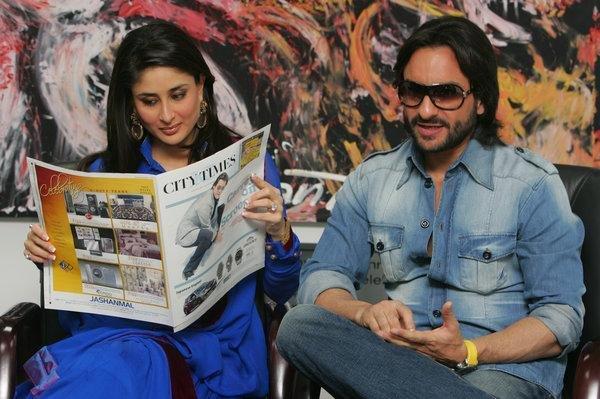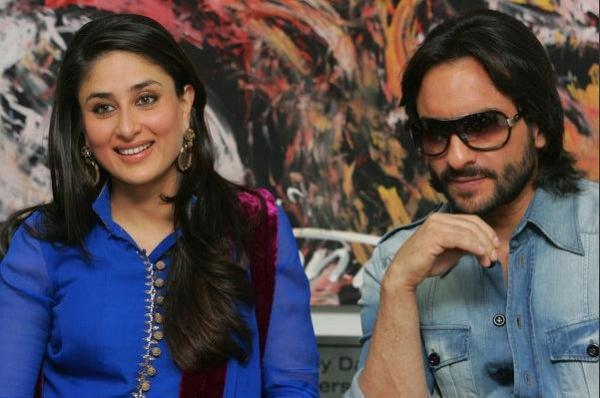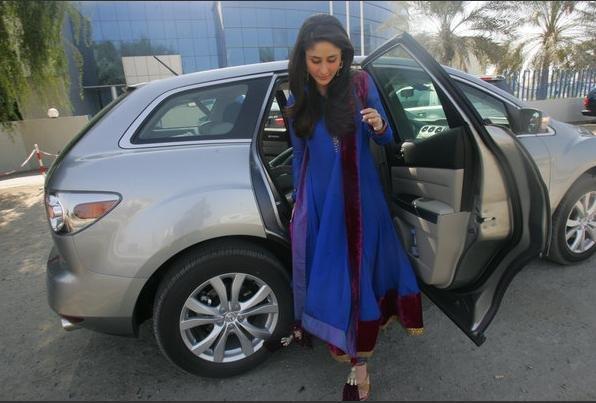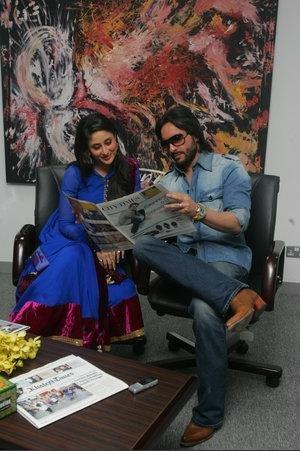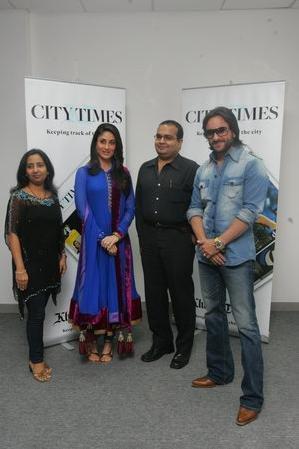 P.S: je mets 10/10 à Kareena pour sa tenue signée ManishMalhotra.
---
Love and sacrifice
Davina Raisinghani

8 November 2009
Kareena Kapoor chats about her latest film Kurbaan and reveals why Saif Ali Khan and her feel the need to go away on holidays as often as they do
Dressed in an
impeccable royal blue Manish Malhotra-creation, complete with a tasselled dupatta and strappy gold heels, Indian actress Kareena Kapoor's appearance as she glided into the Khaleej Times
office yesterday afternoon rivalled that of a quintessential Disney princess.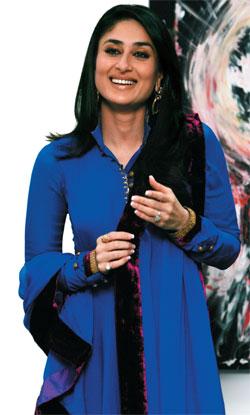 Accompanying the star during her visit was beau Saif Ali Khan. The celebrity couple was all charm and smiles as they parked themselves for a conference interview with the City Times team.

"Shootings tend to be extremely tedious and hectic and it's just not as much fun as people seem to think it is," commented Kapoor when we quizzed her on why the pair found working on their latest film – Rensil D'Silva's terrorism-based thriller Kurbaan – a "depressing" experience (a term employed by Khan in a previous interview).

Now in all fairness, that may come off sounding as poor-little-rich-girl gripe, but the actress has seemingly good reason to complain.

"We shot in like minus 18 degrees and it was absolutely impossible to stand or even breathe. And it wasn't like we were dancing there; there was glycerine, blood and shootout sequences involved and that's what made it depressing. Although, it wasn't depressing cast and crew-wise," added the actress, gracing Khan with a quick smile.

Kapoor's role in the supposedly gritty feature is that of the unwitting wife of a terrorist. The script follows the husband-wife duo in a post-9/11 setting in the U.S.

So what makes Kurbaan different from your run-of-the-mill terrorist flicks? Well, for one, it comes with the following tag line stitched on: 'Some love stories have blood on them'.

Another reason, according to the actress, is that "the love story is the predominant focus of the film. With the thrillers we've worked on before - whether it was Race for Saif or Ajnabee or Aitraaz for me - the romance has never been this central to the plot as it is in Kurbaan."

This film will also mark Kapoor and Khan's second joint outing before the camera after the two declared themselves a couple in late 2007. The first was last year's unforgettable box office catastrophe, Yash Raj Films' Tashan.

But while last year Kapoor's newfound size zero figure was the talk of the town, this time's pesky newsmaker is an extremely intimate scene that the off-screen couple share in the film.

A grinning Khan fielded our query on the subject with a simply phrased, "it was very comfortable," with which Kapoor quickly concurred.

The actress then went on to muse, "I don't really think being in a relationship should come in the way of ambition. Finding the right partner for yourself is not destructive for ambition either. In fact having someone to support you can make it a happier experience."

Also serving as current tabloid fodder is the couple's need for frequent mini-breaks. Some newspapers have gone as far as conjecturing that the pair is so troubled by the controversies coming their way, that getting away is the only thing keeping them going.

"In India we just don't get enough time to spend with each other. Firstly, we're constantly working and secondly, it's just difficult for us to go out together in Mumbai or anywhere else in India. Or even Dubai for that matter. So we're always running for cover; we're constantly running away," confessed Kapoor.

Post-Kurbaan, the actress will be seen in Rajkumar Hirani's Three Idiots – which is loosely based on Chetan Bhagat's novel Five Point Someone. The movie also stars Aamir Khan, R. Madhavan, Sharmaan Joshi and Boman Irani. According to Kapoor this movie will "redefine Indian cinema".

"It's called Three Idiots. Sounds like a real special movie," quipped Khan, thus earning himself a smack on the arm from Kapoor.