When Joel Glazer was forced to come to the phone at the end of last week to speak to Wayne Rooney and his adviser Paul Stretford — to insist that Manchester United could indeed finance his ambitions for the peak years of his career — it represented a new pinnacle for player power.
For years, players have been 'pieces of meat', in Roy Keane's memorable phrase, ultimately disposable if extraordinarily well rewarded for a time. George Best was shown the door at United, even though he was only 27. The club were ultimately better off without him.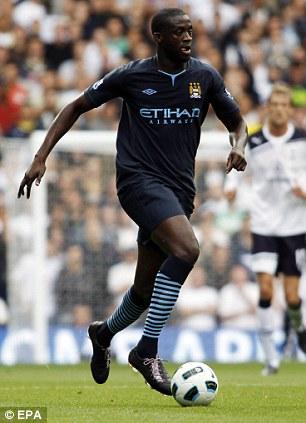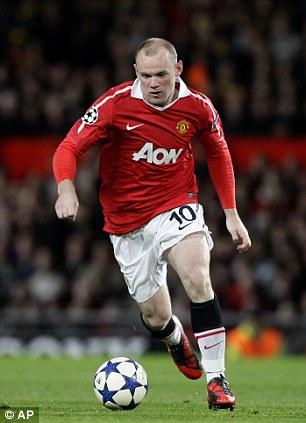 Poles apart: But Waynre Rooney exploited Yaya Toure's mind-boggling deal at Manchester City

When David Beckham, then 28, left in 2003, Sir Alex Ferguson signed a teenage winger by the name of Cristiano Ronaldo and went on to build his greatest ever team. Yet by the time a decision needed to be made on Wayne Rooney, 25 today, the game had changed.
Agents now talk of the Yaya Toure effect, referring to the £220,000-aweek wages it took Manchester City, bankrolled by Sheik Mansour from the Abu Dhabi royal family, to prise the Ivorian from Barcelona. 

It is an extraordinary sum, topped only by the world's best-paid player, his former Barca teammate Leo Messi, who earns £230,000 a week. But Messi is acknowledged as the world's finest player, an accolade to which Toure will never lay claim. 

City's unencumbered spending has clearly distorted the price of Premier League players, meaning that the old gold standard of John Terry's £160,000-a-week deal at Chelsea has become devalued.
Dress it up how they like — and Ferguson has made great play of the fact that Rooney apologised to him and his team-mates after signing a five-year contract on Friday — but United have retained the player's services at great cost to thei r dignity and bank balance.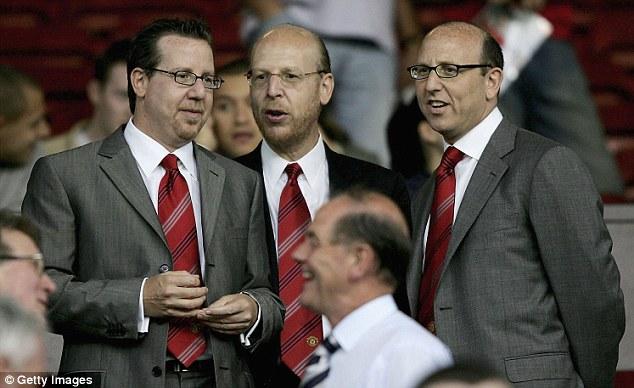 Forcing the issue: Joel, Avram and Bryan Glazer bent over backwards to keep Rooney
That is not only indicated by the financial climbdown United have had to perform with an estimated doubling of Rooney's wage to £200,000 a week. The Glazers, chief executive David Gill and Ferguson have been forced by Rooney to promise fresh signings commensurate with his talent and ambition.
A source familiar with negotiations said: 'When the manager came out and said, "We can't have this going on and on" I think the expectation was that the For Sale sign would be hung around Rooney's neck and that he had played his last game for United.
'But the feeling at that meeting on Thursday morning was, "Hang on, we can't let this guy go!" People bent over backwards to give Rooney reassurances, which came in discussions between Rooney, the Glazers, Gill and Sir Alex.
'What seems to have turned it around was that those assurances were given: it is United's intention to sign the best players and it was made clear that we can sign the best players.' In short, the Glazers need Rooney more than he needs them. At times it seems the £745million gamble the Americans have taken on the future of the club balances precariously on the fate of one player.
Ferguson's old foe, Arsene Wenger, summed up the new order this week when, commenting on Rooney and his own efforts to retain Cesc Fabregas, he said: 'We have players who want to be at the top, top level and they will stay at the club if they feel their needs are met, if they feel they can win and feel a special attachment to the club. We will keep our players if they meet their needs here.'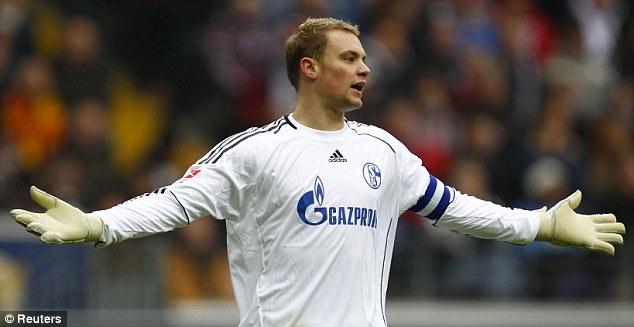 Target: Manuel Neuer would cost £18m
With City having brought about an unwelcome revolution in the eyes of the old establishment, that task becomes ever more difficult.
Although it is denied by all sources close to the deal that there was any contact between City and Rooney, the Eastlands club certainly were the most likely destination and Rooney would have been well aware of the going rate for a superstar player in Manchester.
The Glazers have now been forced to meet that, yet how they intend to find the second part of the settlement — the regeneration of the team with new signings — remains to be seen. Gill claims the club had £165m cash in the bank, leaving plenty for player investment once interest has been paid.
But the most recent financial results still showed that they had managed to turn a £100m profit from the football club business into a record £83m loss once interest, taxes and writing down of ongoing costs were taken into account.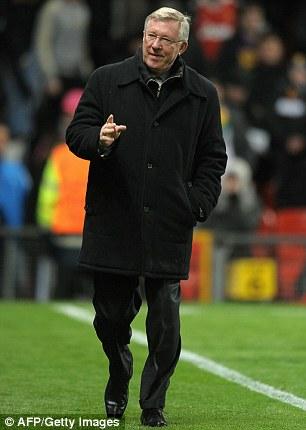 Tough week: Sir Alex Ferguson
Annual interest on the £526m bond deal alone comes to £40.2m, the price of one decent signing. Manuel Neuer, the Schalke and Germany keeper, might be a replacement for Edwin van der Sar but will cost about £18m; David Luiz of Benfica is the most talked about centre-half in Europe but costs at least £20m; Wesley Sneijder is conducting his own contract talks with Inter Milan but would cost £40m. 

If progress is not made and next summer's transfer haul is as underwhelming as this year's acquisition of Javier Hernandez, Bebe, and Chris Smalling, Rooney will be within his rights to insist that the assurances he was given on Thursday were worthless and head for City or Real Madrid.

The reforms won by players in the past 20 years under European law mean that even the most powerful clubs are beholden to their players.
Once a player has served three years of his contract, he is more or less free to go at the time of his choosing under the rules agreed by football's governing body, FIFA, as long as he pays up the value of the contract. And Rooney's unique value to United is not just that, when on form, he is the team's focal point; nor merely that he is the marketing icon who drives the club's merchandising. 

It is that by selling him, shortly after losing Ronaldo and Carlos Tevez, United would have been further exposed as financially emasculated. That, in turn, would make it almost impossible to recruit star names in the future.
Rooney is said to have considered the fate of Liverpool, second to United in the league table 18 months ago but now fighting relegation, when surveying his options. He does not want to be in the position of Steven Gerrard or Fernando Torres, carrying a team through the best years of his career.

And although United are superficially in a better financial state, generating over £100m a year more than their rivals, their debts are more than twice what Liverpool's were. Crucially, the analysis of Rooney and his advisers agreed with the articulate Green and Gold campaign of United fans opposed to the financial model imposed on the club by the Glazers.
'Our club is generating record revenues yet it appears we are unable to compete even with Manchester City let alone Chelsea, Real Madrid and Barcelona,' said a spokesman for the Manchester United Supporters' Trust. 

'Had Rooney left, it would have been disastrous for United on the pitch but an even bigger blow to the Glazers and clearly they rightly feared a huge fans' rebellion.'
The Green and Gold campaign's critique of United's precarious financial state dealt Rooney's camp the ace card in negotiations, allowing them to ally themselves with those concerns. The price to the Glazers of buying off further criticism? A cool £10.4m a year