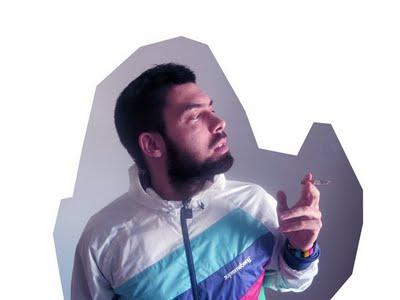 [English Version at the end of the article :-) ]

Ce mois-ci, nous accueillons Diamond Bass pour la playlist de Juillet.
Basé à Lisbonne et signé chez Enchufada, Diamond Bass a sorti son premier EP en février dernier. Il a également produit récemment un remix pour nos amis de Chez Get Flavor (que vous pouvez écouter ici).
Voici sa playlist:
Brenmar - Waiting On [à venir sur la compilation Enchufada Hard Ass vol. VI]
Kry Wolf - Picadinho Di Pedalina [à venir sur la compilation Enchufada Hard Ass vol. VI]
Cardopusher - Tu Bizcochito [à venir sur la compilation Enchufada Hard Ass vol. VI]
Schlachthofbronx -Backup Run [à venir sur la compilation Enchufada Hard Ass vol. VI]
Bok Bok - Silo Pass [Night Slugs]
Zombies for money - Ankara Dream [Trouble&Bass]
Buraka Som Sistema - Hangover (BABABA) [Cdr]
Dark Sky - Speeding Blue [50WEAPONS, sortie le 29 Juillet]
Night Drugs Feat. Moona - Higher (Everydayz Remix) [Get Flavor]
Night Drugs Feat Moona-Higher (Everydayz Remix) by get flavor records
Benga - Midnight [Cdr]
Pacheko - Lamissy [à venir sur la compilation de Mental Groove "Bazzerk - African Digital Dance"]
Lamissy (Forthcoming On Mental Groove's "Bazzerk - African Digital Dance" compilation) by pacheko
Royal-T - Orangeade VIP [Butterz]
Royal T - Orangeade VIP [Volume Control #3 for DURRTY GOODZ] BEAT 3 by hyperfrank
Scratcha DVA - The Flute Tune [DVA Music]
Damu - Sequinny [Local Action]
Damu - Sequinny (clip) by Local Action Records
Roska – Hey Cuttie [Rinze]
Ursa Major – Congo [Trouble & Bass]

Congo by Trouble & Bass


---------------------------------------------
This Month we welcome Diamond Bass for our July Playlist.Based in Lisboa and signed on Enchufada, Diamond Bass has released his first EP few monthes ago.He has also produced recently a remix for Get Flavor (that you can preview here)
Here is his playlist for the month:

Brenmar - Waiting On [Forthcoming on Enchufada Hard Ass vol. VI]
Kry Wolf - Picadinho Di Pedalina [Forthcoming on Enchufada Hard Ass vol. VI]
Cardopusher - Tu Bizcochito [Forthcoming on Enchufada Hard Ass vol. VI]
Schlachthofbronx -Backup Run [Forthcoming on Enchufada Hard Ass vol. VI]
Bok Bok - Silo Pass [Night Slugs]
Zombies for money - Ankara Dream [Trouble&Bass]
Buraka Som Sistema - Hangover (BABABA) [Cdr]
Dark Sky - Speeding Blue [50WEAPONS, Out July 29]
Night Drugs Feat. Moona - Higher (Everydayz Remix) [Get Flavor]
Night Drugs Feat Moona-Higher (Everydayz Remix) by get flavor records
Benga - Midnight [Cdr]
Pacheko - Lamissy [à venir sur la compilation de Mental Groove "Bazzerk - African Digital Dance"]
Lamissy (Forthcoming On Mental Groove's "Bazzerk - African Digital Dance" compilation) by pacheko
Royal-T - Orangeade VIP [Butterz]
Royal T - Orangeade VIP [Volume Control #3 for DURRTY GOODZ] BEAT 3 by hyperfrank
Scratcha DVA - The Flute Tune [DVA Music]
Damu - Sequinny [Local Action]
Damu - Sequinny (clip) by Local Action Records
Roska – Hey Cuttie [Rinze]
Ursa Major – Congo [Trouble & Bass]
Congo by Trouble & Bass