Manchester
United striker Wayne Rooney has risked the wrath of Manchester City fans on Twitter, laughing at Kolo and Yaya Toure's Africa Cup of Nations final defeat for Ivory Coast.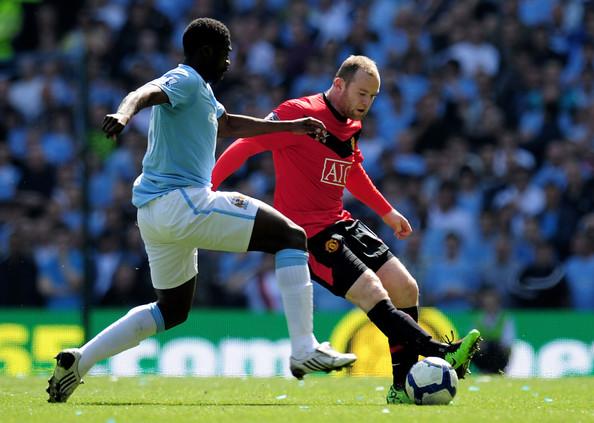 Earlier it had appeared Rooney was in support of the Ivory Coast team when he tweeted a positive message about Drogba following his penalty miss.
He wrote: 'Wow just seen drogbas pen. Awful. He is a great player though. I think he will score winner.'
But the England striker soon showed his true allegiance after Zambia won the game 8-7 on penalties following a goalless 120-minutes.
When responding to Manchester United teammate Tom Cleverly, who had congratulated Zambia on their victory, Rooney wrote: 'zzzzzzzzzzz pga golf is on. Come on boys. Funny that 2 toures was there all the way and lost. Haha.'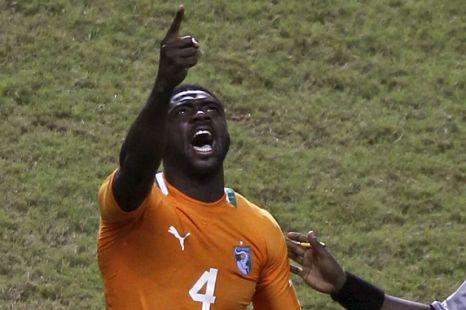 Ivory Coast's Kolo Toure reacts during the penalty shoot-out at the 2012 African Cup of Nations final (Picture: Reuters)
The comment will have especially angered Kolo Toure, who missed a penalty for Ivory Coast in the shootout.
Twitter users were also displeased with the 26-year-old's tweet, as many believed Rooney should be the last one to criticise others for international failure.
@RealYoungGunner tweeted: 'Funny that Rooney's mocking the Touré brothers for not winning the African Cup. Has he even played in an international final?'
@NickMillerF365 added: 'I do hope that when England next lose on penalties, the Toure brothers are there to unleash gales of laughter in Wayne Rooney's face.'
VIDEO: Watch the Zambia vs Ivory Coast Penalty Shoot out