THE MAGIC COLUMN
OF 
ROMAIN BRAU
#1
/ Ding Ding DINNNGG !! Darling !!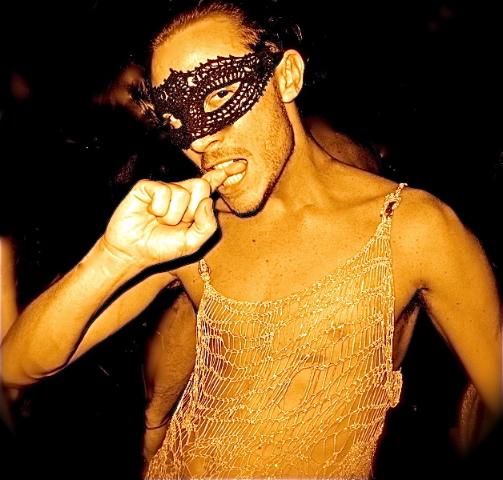 The birds are singing, the flowers are on their way to bring to our grey days some colorful secrets… 
Finally your neighboors will fuck with the windows open, finally your driver will wear his shoes socksless, finally all the women in town will change their hair to a lighter blond, your BF will start to re-think the 3some idea….
 Ahhhhhh ASTRO-March !!! release all those fishes and make the stars shine for them !!!
This Week we will work on secrets !!!
it's time for some fun !!! 
Reading my column is fun … BUT !!! I want to have an impact on your days too !
Tomorow you will play the game !
Just take a coin: flip it in the air, if it's head you will not wear any underwear today ! … If it's Tale you'll have to smile to someone that you usely don't.
It's time for better days, nothing is better than to have a secret on you or in you ! What will this boy think if you smile to him ? The future will tell. What will this man will think if he feels you are hiding something secret under your jean's ? Future will tell !
It's all about what a simple flip can do to your day !
Poverino Romain you must think !!! Did he fall on his head or on his tale today ?!! 
Well Baby ! You can't stay the way you are all your life !!! Life is too short to stay always the same !!! You can take risk and still be the same ! It's all about experimenting ! 
I wish i could make you travel in MY world !!! My dear magic world where everything is just like i want it !!! Walking on a cocks carpet eating rainbows and pooping butterflies….
Fabulous !!!!
Well here some of my precious latest world :
'OUT OF THE SEA' from Dirk Alexander.

(If you like the video i am happy to tell you that a porno-graphic version is coming very soon….  We are still doing the casting… if anyone wants to take part of it in any ways please feel free to contact one of my assistant : assistant@romainbrau.com)
Next Tuesday will be a very special and very rich Tuesday for «
 the Magic Column of Romain Brau
 ». It will about time that we go more into the « thing ». I want to know more about people !!! whyyyy will be the question ?!
First step will be
Kiev Fashion days in Ukraine
, i will have a meeting with our dear
Anna October

,

Kostia Omelya

and also

Bob Basset

 !
This sounds all very exiting !!! I must say, Stèv is very good in  documentation and analysis but i will take the responsability to go deeper into people… But can they handle me ?
Get out of Town !!!
Thank you for all your nice e-mails, and "NO" i don't take LSD when i'm writing !
And for the ones that want some fashion tips !!! I just gonna drop few lines here cause i am not gonna be your best girl friend that will tell you

«

 
oh my god Shirley !!! your eyes are so intense, how you never wear your deep purple sweeter ? you would be ravishing in it » !!!
It's easy ! If you are posh and wanna be a bit rebel ! Why don't go to
Comme des Garçons
and spend million for a great quality jacket that will be « in » for a couple of month ( of course please stop wearing it as soon as it's in sales, you might hear : Oh god! I lovED this jachet, this collection WAS so cool » ). 
Or if you are a sexy boy and you still wanna be confortable and fucking hot just get some

Julian Zigerly

 ! 

Easy and fresh and it's always nice to invest into young designers.
And if you are fat and ugly and have only one gay friend, i know life is hard but still, you can make happen with a huge silk laaarge top black with a beautiful necklace from
Heaven Tanudiredja
 ! People will think you're rich and that you're not that fat !
And like we always say with Stèv ! Vintage always works and accesories are your new best friends !
Please don't forget that who cares about how you style yourself ? as long as you believe that you look amazing than everything will be fine !
« Seriously Romain ! those Yellow woolen socks with those little ballerina !!! are you sure ??? ».  
I heard this kind of comment a lot, just answering something like : 
« well i don't know who invented the rule that dark blue doesn't go with black ! But if this person was dying infront of me mouth open, i would just pie in it ! »
once again this kind of very direct answer just shut up people and make them respect you.
Have a lovely week, work on your secrets and be ready to watch some crazy interview in the 
« magic Column of Romain Brau ».
xxx