Is Didier Drogba Chelsea's greatest ever player? The "Special One" believes so. Simon Bunn considers the options.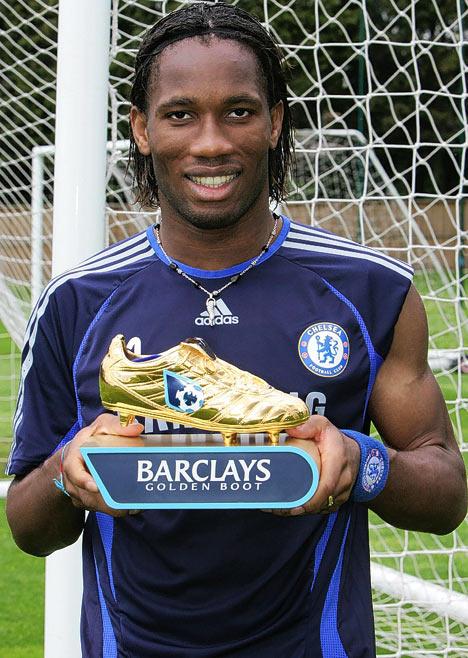 Jose Mourinho has recently been quoted as saying, "Look at the greatest player in the history of Chelsea, Drogba, it was me who signed him. In England, no one knew who he was." Part of that statement may have been slightly inaccurate; Drogba was beginning to dilate the pupils of English football fans with his powerful displays for Marseille before he crossed the channel to join Chelsea. What can't be argued is Drogba's influence during theLondon clubs most successful period of football life. His status as a Chelsea legend was secured with his last kick of a football for the club. Of course it was a penalty kick against Bayern Munich in the Champions League final, arguably the teams greatest ever achievement. With 157 goals in 341 appearances the Ivorian striker is the highest scoring foreigner in their history, but is he Chelsea's "greatest ever player?" Let's consider the candidates.
Frank Lampard
Like Drogba, Lampard has been an integral part of Chelsea's most successful era. The free scoring midfielder is in his twelfth season at the club. To date he has 189 goals in 568 appearances, including 120 assists. Unlike anyone else on this list he is still playing for Chelsea, but as so often happens, may reach even higher status when he finally hangs up his boots.
Kerry Dixon
Dixon led Chelsea to the second division title and promotion into the English First Division. With 193 goals he is the club's second highest goal scorer of all time (behind Bobby Tambling) and only six players have made more appearances for the club.
Marcel Desailly
Desailly arrived at Chelsea having won the Champion's League with Marseille andMilanand the World Cup withFrance. He was installed as Captain and formed a formidable defensive partnership with Frank Leboeuf. His only really major trophy, during his six seasons at Chelsea, was the FA Cup in 2000. Yet, although he just missed out on the Abramovich-Mourinho glory days he had been a huge influence on youngster John Terry.
Jimmy Greaves
Jimmy "it's a funny old game" Greaves was astonishingly prolific as a striker. At the age of 20 years and 290 days old he scored a hat-trick against Man City, it meant that he became the youngest ever player to pass the 100 goal mark. The record still stands today. He was the leagues top scorer twice with Chelsea and his 41 goals in a season remains a club record. In total he scored 124 goals in 157 games.
Peter Osgood
The 'Wizard of Os' was a scorer of many, and spectacular, goals for Chelsea. When Chelsea won the FA Cup in 1969-70 he scored in every single round of the competition. No one has done it since. He also scored in both legs of the Cup Winner's Cup against Real Madrid. In 279 appearances he scored 103 goals.
Ron Harris
Ron "Chopper" Harris holds the record for most appearances in a Chelsea shirt, with 795 appearances. The defender was also one of the toughest players to ever grace the game. He won three trophies in 19 years at the club and has a suite named after him at Stamford Bridge.
Gianfranco Zola
The little Italian was part of the first flurry of foreign players to join English Football. He became a fan's favourite with both Chelsea and opposing fans, for possessing a special talent that would allow him to do things such as scoring with a back heel. He won six trophies during his time at the Bridge, scoring 80 goals in 312 games. No player has worn his number '25' shirt number since his departure.
Who do you think is Chelsea's greatest ever player?