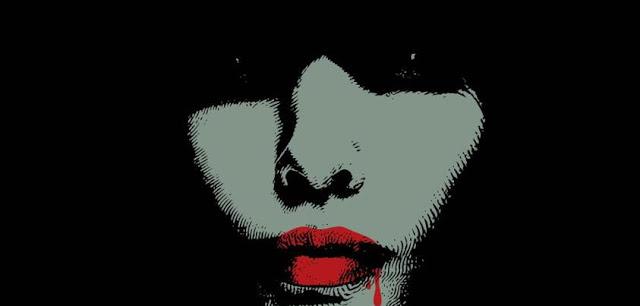 http://www.barbican.org.uk/education/event-detail.asp?ID=13898
Give in to temptation 


Slip into the shadows of the Barbican foyers with an evening of film, performance, art and music. 




· Slip through the walls in 

Oskar Chmioła's in stallation 

, let darkness engulf you and discover columns of lights and strange encounters.




· Dark, atmospheric, claustrophobic, poetic, shocking. Watch some of the darkest and most chilling animated films from the

London International Animation Festival (LIAF) 

archive. The programme includes classics such as 'The Cat with Hands' – Robert Morgan, 'The Wonder Hospital' – Beomsik Shimbe Shim (Korea/USA) and 'Stand Up' – Joseph Pierce (UK) as well as several others from Poland, Chile, France, Japan and the UK. 




· Award-winning Canadian animator 

Patrick Jenkins 

leads a Halloween-based 

flipbook workshop 

with a chance to enter the LIAF Flipbook Animation Competition. 




· Have your portrait taken, along with another presence - invisible to the naked eye, in 

Dr Tim Mitchell's Spirit Photo Booth 

. Make up artists available for added effect. 




· Polish Goth stylist 

Jaga Hupalo 

and Karolina Noinska-Fender's 

video installation 

explores immortal beauty, gender ambiguity and solitude in fashion and art. 




· Summon the spirits in a sinister séance experience with

Professor Magos 

he brings spirits of the netherworld back to this realm, and guesses your darkest dreams and secrets.




· Werewolves, witches, zombies and vampires - have fascinated human beings everywhere and at all times. Talks uncovering the science of the malign and supernatural curated by 

The Skeptic magazine and 

input from the Welcome Trust. 




· Inspired by the fascinating and mysterious character of 'Baba Yaga' - a Hag who lives deep in the forest on a house which walks on chicken legs. Be mesemerised by the 

giant kaleidoscope 

as patterns are choreographed to an original soundtrack by 

AVIS COCKBILL & DAVID PARKER. 


· 

Kinbaku-Ki 

performance of extremes and contrasts in, the ancient art of Japanese bondage. Performed by

 Santiago. 



· 

Jacqueline Sobiszewski 

fictionalizes Nosferatu's inherent mystery through a series of 

photographic 

images. 


· 

Catch an impromptu dance performance, dedicated to the fading glamour of fashion, decadence and women in the spotlight. A taste of company 

Dante or Die's work La Fille à la Mode. 



· 

Jo Bannon's "Exposure" 

is the beginning of an investigation into how we look, how we are looked at and if we can ever really be seen. This intimate one to one performance is a tender and tentative look into autobiography, asking how fully we can reveal ourselves - to ourselves, to another, with another.




· Haunting music from 

DJ Aridtrax (Vindicatrix) 

and 

DJ's Dickie Dreams of Polish Dick 4 Dick. 



· Polish playwright and 

poet Szczepan Orłowski 

reacts to Edvard Munch's painting at the Tate Modern and muses on the vampiric lot. 




· Capture each others shadow with 

Simon Warner 

in this antique 

silhouette maker 

designed by Victorian physiognomist, J K Lavater. 




· Sip decadent 

blood red cocktails 

in our lounge bar 




· Dress to kill: black tie recommended 




· Spine tingling Halloween torch-lit tours:




Book early for our special late night 

Halloween backstage torch-lit tour 

of the Barbican. 




· Put the date in your diary: you can make a night of it and attend one of our films, theatre shows or concerts happening that evening too, such as 

Nosferatu

 and 

Max Richter: Vivaldi Recomposed

.