October 30, 2012 (MMD Newswire) -- DMaze is on a roll! New single "Tonight" debuted at Billboard's Hot Singles chart at number 14, and hit number 5 at Billboard's Hot R&B/Hip-Hop Singles Chart.
Being an independent artist, it is a rare occurrence to figure in major league music charts such as Billboard. Only a handful of indies make it, and much less, debut on the top 10. But when music is great, there's no way of stopping it zoom up the charts. Such is the case of independent hip hop artist DMaze. His new single debuted and is flying high up the number 5 spot of Billboard's Hot R&B/Hip-Hop Singles chart.
It's been a 'd-mazing' ride for hip hop and r&b mogul DMaze. His brand new single "Tonight" has been cruising from one overnight success to the other. "Tonight" first debuted on Billboard's Hot Singles chart at number 14 this week, then surfaced again with an amazing leap to number 5 at Billboard's Hot R&B/Hip-Hop Singles Chart. Yes, that's two back-to-back chart successes in span of one week since it hit the radio and online airwaves.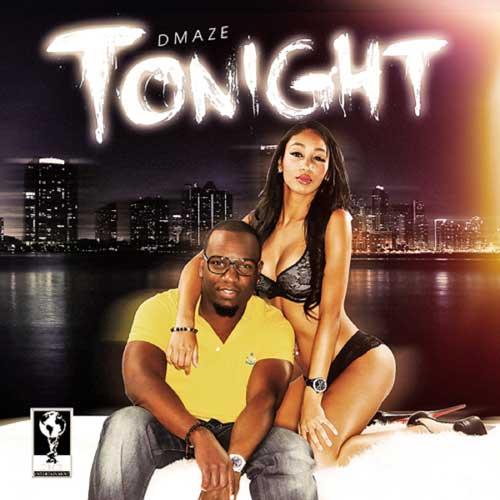 DMaze has always been driving along the indie route. He first uploaded the music video of "Tonight" on YouTube. And to his surprise, it zoomed to 300,000 views in two weeks. The sleek and sexy music video is directed by Mike Montoya -- known for his signature sexy-provocateur music videos. "Tonight" is presented as a dream, sexy fantasy sequence. The suave and sensual party beat of "Tonight" provides a steamy backdrop against a fashion shoot of bootylicious real-life models, featuring Dolly Castro, Abby Batista, Topaz West, and Iesah Mariee. And who plays as the lucky photographer? DMaze, of course. As the women strut their stuff and strike a pose, DMaze clicks on and gives them mesmerizing and heady doses of pure, unadulterated r&b/hiphop beats.
DMaze is one of the prime hip-hop indie producers and owns the music label DMS Entertainment. His rather accidental and reluctant entry as a recording artist started out with the recording of "We Miss You", a tribute song for his late father. Then soon afterwards, he unleashed the beats and grooves from within to produce a club-thumpin' party anthem entitled "Like This", as a second single. Being an entrepreneur and head honcho of his own indie label, he enjoys the creative freedom that inspires him to keep going. "As far as the music industry, it's just like just being me. I'm not signed to a major. I just have my own freedom and I do whatever I want.", says DMaze.
DMaze was born in Libreville Gabon, Africa, traveled extensively and studied in various parts of Europe, and decided to settle in the United States, where he graduated with a Bachelors degree in International Relations from the Florida International University. His multi-lingual and diverse cultural exposure, along with his expertise in music studio production work, drove him to establish DMS Entertainment as an expression of his dedication and passion for his own brand of music.
"Tonight" is now available for digital download via iTunes and other online music portals.
For more updates on DMaze, connect with him via
http://www.twitter.com/iamdmaze
https://www.facebook.com/DMAZEmusic
Media Contact: Dmsentmusic@gmail.com