Cristiano Ronaldo says the race to win the Ballon d'Or is not just between himself and Barcelona's Lionel Messi, but the Real Madrid star believes former Chelsea striker Didier Drogba and Atletico Madrid hotshot Radamel Falcao are also genuine contenders.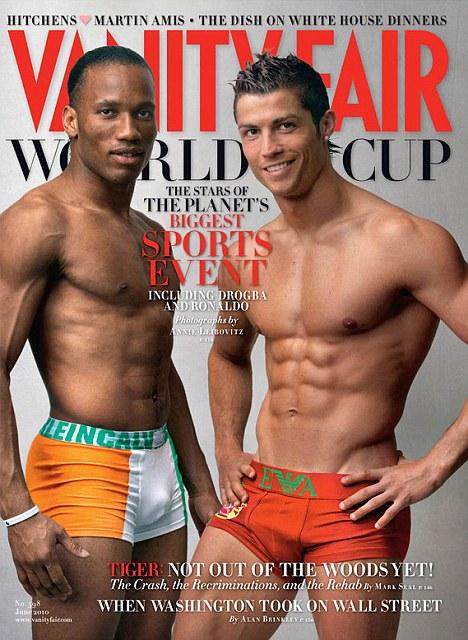 Ronaldo also outlines Andres Iniesta and Xavi as potential winners, with the Barcelona duo taking their place on the initial 23-man shortlist with the Real Madrid forward, teammate Messi, Drogba and Falcao.
The list will soon be whittled down to only three times, with Ronaldo, Messi and Iniesta the three favourites to be up for the Ballon d'Or at the ceremony in January.
Ronaldo, however, does not feel that it will be a forgone conclusion, and expects the likes of lesser feted Drogba and Falcao to challenge for the crown.
Drogba was the hero for Chelsea as the Stamford Bridge club won the Champions League for the first time in their history in May, while Falcao has established himself as one of the world's most feared goalscorers.
And Ronaldo, who was the recipient of the Ballon d'Or in 2008, believes either Drogba or Falcao could prevent Messi from winning the trophy for the fourth year in succession.
"Messi and I are different, that's for sure. I respect him a lot," Ronaldo told France Football.
"Messi can win [the Balon d'Or] but so can Xavi or [Andrés] Iniesta. And we cannot forget [Didier] Drogba or Falcao. They can also receive the trophy."