I was very excited to receive my Jane Iredale Glamour Eyes and Lip Palette from the limited edition Christmas Collection!
If you're a makeup lover and a collectionner, then this is THE palette for you!
It contains 30 colourful shades packaged in an elegant rose gold case with a matching slim and precious lip brush.
This palette features 15 PurePressed Eyeshadows, 10 PureMoist Lipsticks and 5 PureGloss Lip Glosses.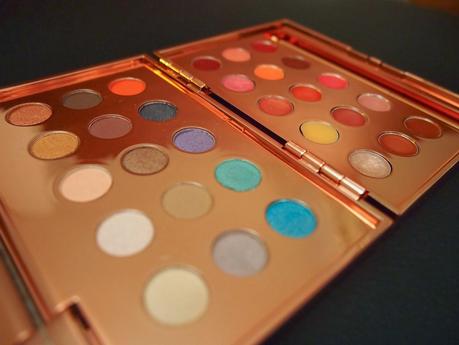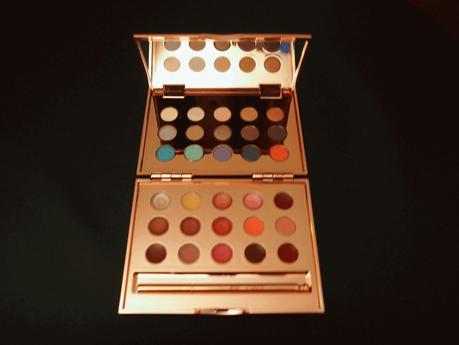 The colours in the palette are:


PurePressed Eye Shadow


Lights: Oyster (A great base and best seller), Wink, Hush, Rose Gold and Dreamy Pink
Smoky: Platinum, Cappucino (great for blond eyebrows), Supernova, Merlot and Double Expresso (super as eyeliner or on dark brown eyebrows)
Brights: Magic, Carribean, Violet Eyes, Blue Hour, Red Carpet


PureMoist Lipstick


Neutrals: Sarah, Kaylee
Pinks and Corals: Liz, Lucy, Madison, Abigail, Rikki
Reds and Mauves: Naomi, Margi, Theresa


PureGloss Lip Gloss


Shimmering: Snow Berry, Beach Plum, Pink Candy
Sheer: Bellini, Crabapple
When you open the palette, when struck me was the delicious fruity fragrance that comes out of the lip glosses! I'm so excited about this palette and can't wait to try out all the different possibilities!
I'll try to do some tutorials with this palette soon! Stay tuned!!!
For more information on this palette, click here to go to My Beauty Time e-shop.
Have a lovely weekend!!! xoxo