This post is also available in: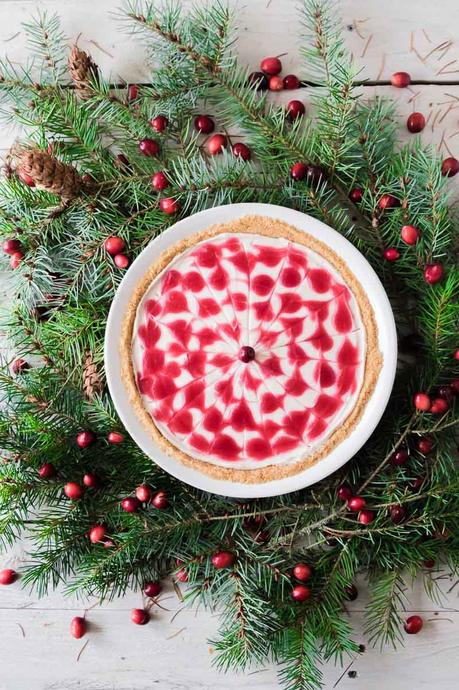 This No Bake White Chocolate Cranberry Pie is the reason I came up with my cranberry coulis recipe.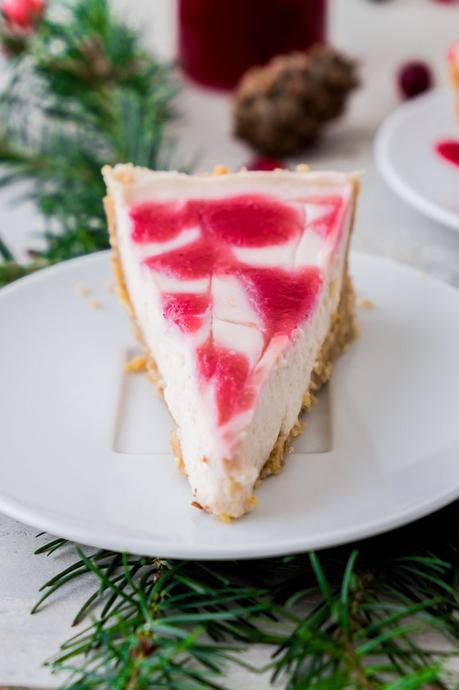 I discovered something important about me in the last years. Even though I love baking cakes and cupcakes I love pie more than everything. I finally figured out who I was: A pie girl. It was an important question to answer. You need to know where to stand in your life.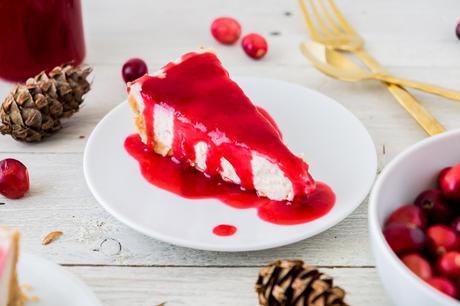 So I've been making more and more pies. This one was for my birthday dessert project. About 8 years ago I started somehow a birthday tradition. Every year I invite close friends and family for lunch for my birthday. Every year I say its gonna be the last year I will do it because its a lot of work to do so since we're between 12 and 18 each time.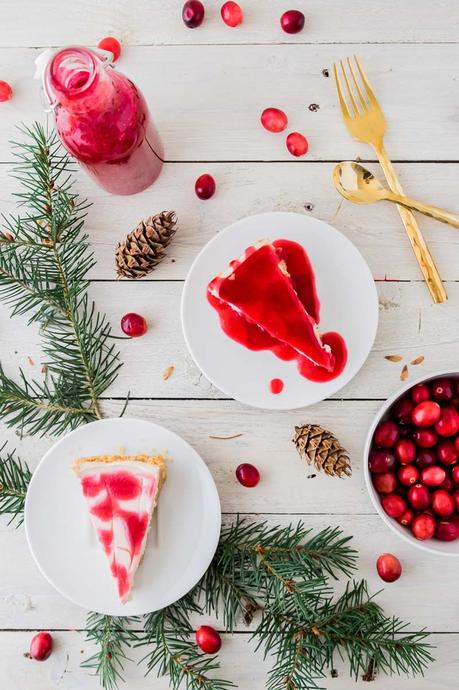 I usually cook and bake too much. I was very proud this year because we were left with almost no leftovers which is some kind of a small miracle in itself when it comes to me hosting any kind of event. Friends and family got used to eat very light the days before my birthday lunch to make sure they could handle all the food.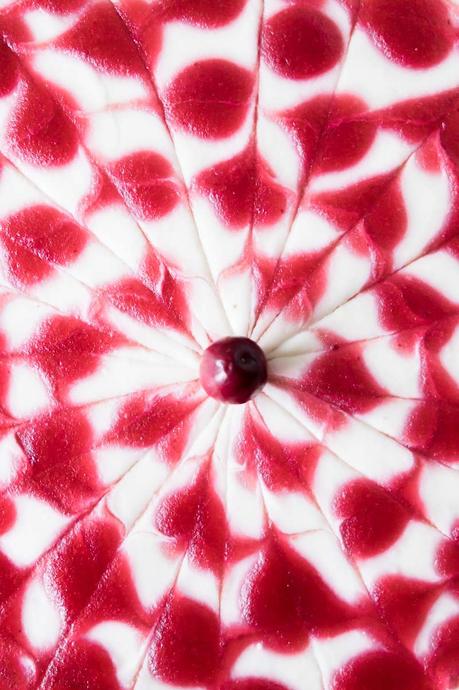 I rarely had the opportunity to host in the last years since I didn't had much friends living around or visiting me when I was living in Orleans. I love having people over, so organizing this lunch has always been another big excuse for me to cook and bake for the people I love.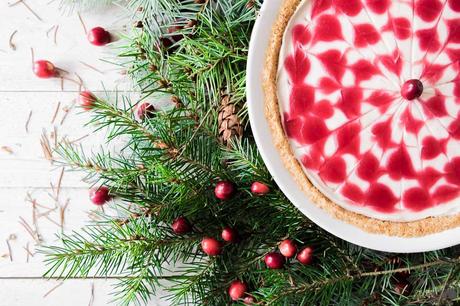 It is always the favorite gift I get I think, having them around me and being able to cook and bake for them. Obviously we don't celebrate Thanksgiving in France but I think this is my kind of Thanksgiving. I am always so grateful and happy for it. Which is why every year I say it's gonna be the last year and that we will just book a restaurant the next year and I end up doing it every year.
So I decided to go for Mo Bake white chocolate Cranberry pie this year. I love cheesecakes but I don't do much of them since my mom is not a big fan. But she loves any kind of chocolate mousse so I thought that this no bake kind of cheesecake pie would be a good compromise.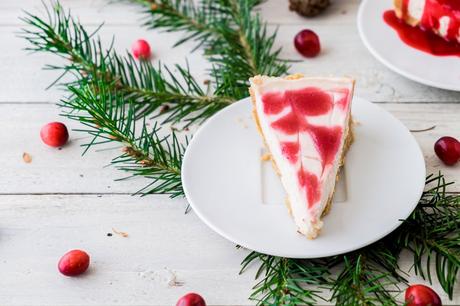 I think it would be a perfect Christmas dessert. I ran out of time but you could add some sugared cranberries to it and it will be Christmas ready. Do not hesitate to pour a generous amount of cranberry coulis on top of your slice of pie when you serve it. It will be even more delicious.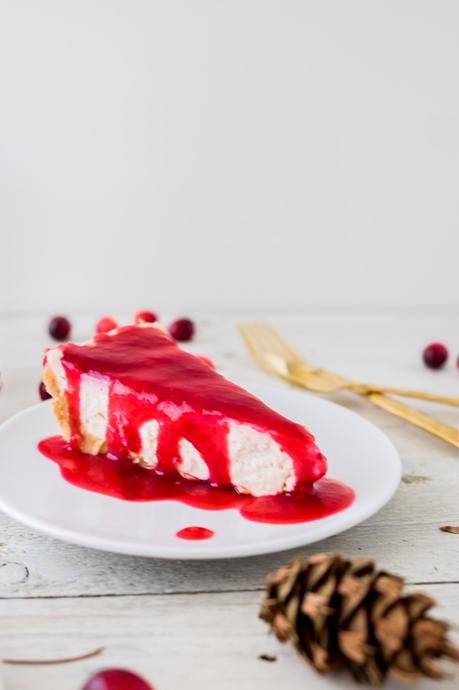 It was a success. My guests were very surprised with how smooth the texture was. Almost like a white chocolate mousse. There is a good balance between the sweetness and softness of the white chocolate and the slightly tanginess of the cranberry coulis. Same for the contrast between the crunchiness of the crust and the smooth white chocolate mascarpone mousse.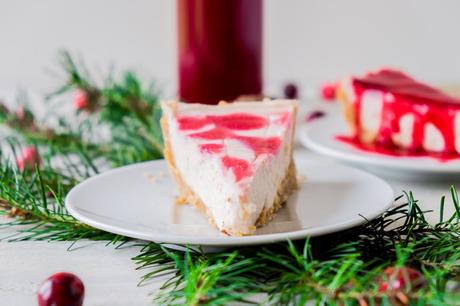 I am really happy with the result and I hope that you will be too. And you ? Do you have a special tradition for your birthday ?