COVER REVEAL

THE DAY HE CAME BACK

(A standalone)

Date de sortie : 19 août 2019




Un romance contemporaine




New York Times, USA Today, and #1 Wall Street Journal

Bestselling Author

Penelope Ward




Synopsis:


Penelope Ward, auteur best-sellers du New York Times, va  publier un nouveau roman.
C'était l'été de ma vie.
J'ai rencontré le gars de mes rêves.
Malheureusement, il était le fils de mon employeur huppé - et il m'était interdit
Mais Gavin était un rebelle. Il savait que sa mère le renierait si elle découvrait notre relation, à ses yeux, il fallait juste faire attention.
Il ne m'a jamais traité comme sa mère l'a fait - comme une simple employée.
Au lieu de cela, Gavin m'a mis sur un piédestal et m'a aimé plus fort que je ne l'ai jamais été de toute ma vie.
Quel été nous avons vécu !
Jusqu'à ce que tout se termine - très mal.
Je n'étais jamais censée revoir Gavin.
Cela ne m'a pas empêché de penser à lui tous les jours pendant dix ans.
Je savais peu de choses sur sa vie , juste qu'il était un entrepreneur , un océan nous séparant.
Quand un coup du sort m'a fait travailler de nouveau à l'endroit même où notre histoire d'amour avait commencé une décennie plus tôt, je savais que ce n'était qu'une question de temps avant que je puisse éventuellement le revoir.
Mais je n'étais pas préparée.
Et s'il me détestait?
Et s'il aimait quelqu'un d'autre désormais?
Je n'étais pas préparé à toutes ces inconnues.
Et surtout, je n'étais pas préparée à ce qu'aujourd'hui soit le jour même de son retour.



Apple Books
➜
https://fave.co/2ScFey5
Paperback
➜
https://fave.co/2xzNIFX
Goodreads
➜
https://fave.co/2S5uxgp
Sign up to be alerted when it goes live on Amazon here:
https://fave.co/2KoLPUN
**No Amazon e-book preorder. Will go live on/around release day.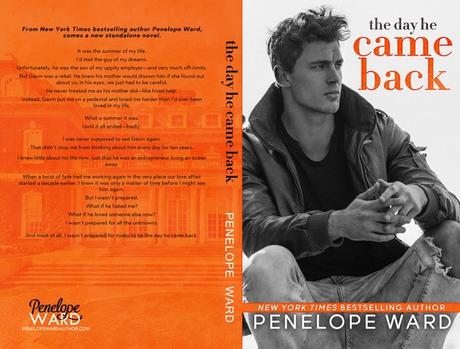 Cover Design: Letitia Hasser, RBA Designs
Cover Model: Christian Hogue
Cover Photographer: Brian Jamie
BIO
: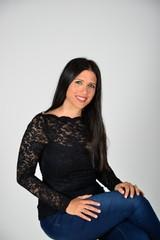 Penelope Ward is a New York Times, USA Today and #1 Wall Street Journal bestselling author of contemporary romance.
She grew up in Boston with five older brothers and spent most of her twenties as a television news anchor. Penelope resides in Rhode Island with her husband, son, and beautiful daughter with autism.
With over two million books sold, she is a 21-time New York Times bestseller and the author of over twenty novels. Her books have been translated into over a dozen languages and can be found in bookstores around the world.
SOCIAL MEDIA LINKS:
Facebook

https://www.facebook.com/penelopewardauthor




Facebook Private Fan Group:




https://www.facebook.com/groups/PenelopesPeeps/




Instagram




@penelopewardauthor




http://instagram.com/PenelopeWardAuthor/




Twitter


https://twitter.com/PenelopeAuthor


BOOKS BY PENELOPE WARD

: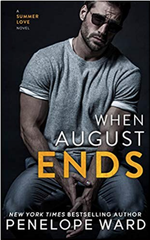 When August Ends:
Amazon:
https://fave.co/2WOsEWr

Amazon Print:
https://fave.co/2x37hWQ
Apple Books:
https://fave.co/2KpxcAO

Nook:
https://fave.co/2x0gqiL

Kobo:
https://fave.co/2Rq3PyP

Google Play:
https://fave.co/2xbd8tn
Audio:
https://fave.co/2WO5DTi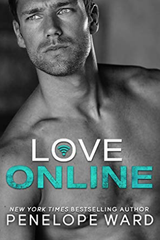 Love Online:
Amazon:
https://fave.co/2x2Hi1A
Apple Books:
https://fave.co/2Kq72Oo
B&N:
https://fave.co/2RsbAo4
Kobo:
https://fave.co/2Rj0JMU
Google Play:
https://fave.co/2KpYVBs
Audio:
https://fave.co/2WLLw8t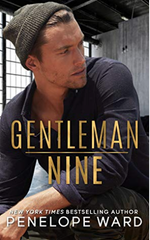 Gentleman Nine:
Amazon:
https://fave.co/2KlJREE
Apple Books:
https://fave.co/2RlJ5bl
Nook:
https://fave.co/2RmoaVI
Kobo:
https://fave.co/2WOnAkL
Google Play:
https://fave.co/2Rm84LS
Audio:
https://fave.co/2x0Nwiz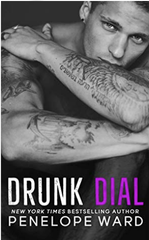 Drunk Dial:
Amazon:
https://fave.co/2Rq4vnR
Apple Books:
https://fave.co/2Kop8jK
Nook:
https://fave.co/2WK3s3a
Kobo:
https://fave.co/2RkOgZf
Google Play:
https://fave.co/2KoX3Zs
Audio:
https://fave.co/2Rvfexz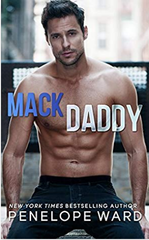 Mack Daddy:
Amazon:
https://fave.co/2wZadUi
Apple Books:
https://fave.co/2KsSAFc
B&N:
https://fave.co/2Rm8LEY
Kobo:
https://fave.co/2x3Fc1r
Google Play:
https://fave.co/2WO6ovC
Audio:
https://fave.co/2WSn2KR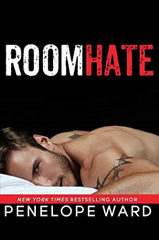 RoomHate:
Amazon:
https://fave.co/2x3n6wM
Apple Books:
https://fave.co/2x3FdCJ
B&N:
https://fave.co/2WKZrLP
kobo:
https://fave.co/2x0Wtsf
Google Play:
https://fave.co/2WO8rQn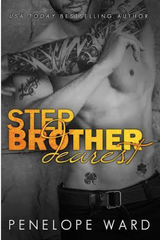 Stepbrother Dearest:
Amazon:
https://fave.co/2KqyP0Q
Apple Books:
https://fave.co/2x2Iimm
B&N:
https://fave.co/2Rmtbxv
kobo:
https://fave.co/2WOuUNp
Google Play:
https://fave.co/2WO6Zxm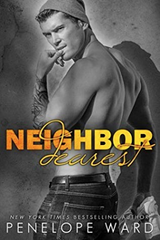 Neighbor Dearest:
Amazon:
https://fave.co/2WP3C9p
Apple Books:
https://fave.co/2RqgBxs
B&N:
https://fave.co/2wZbbQq
Kobo:
https://fave.co/2WPNVyG
Google Play:
https://fave.co/2Rq5jJl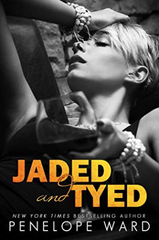 Jaded and Tyed (A novelette):
Amazon Print only:
https://fave.co/2wZo9h7
Audio:
https://fave.co/2WPO0lY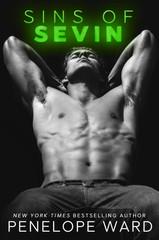 Sins of Sevin:
Amazon:
https://fave.co/2KqUczk
Apple Books:
https://fave.co/2RjW2Tg
B&N:
https://fave.co/2Rq5sMX
kobo:
https://fave.co/2x2UaVA
Google Play:
https://fave.co/2Rn1fJY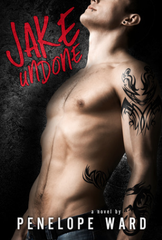 Jake Undone (Jake #1):
Amazon:
https://fave.co/2KqA1RU
Apple Books:
https://fave.co/2KmcmSV
B&N:
https://fave.co/2x2DU6U
kobo:
https://fave.co/2RlliIR
Google Play:
https://fave.co/2Kq8Rec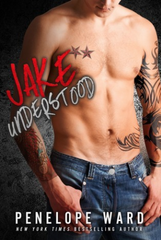 Jake Understood (Jake #2):
Amazon:
https://fave.co/2RopKXd
Apple Books:
https://fave.co/2Korlvy
B&N:
https://fave.co/2WORPrU
kobo:
https://fave.co/2Rn2ngu
Google Play:
https://fave.co/2Rn2F74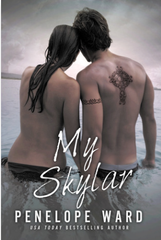 My Skylar:
Amazon:
https://fave.co/2Rn2WH8
Apple Books:
https://fave.co/2x7t3Zj
B&N:
https://fave.co/2KrBaZF
kobo:
https://fave.co/2WSoooV
Google Play:
https://fave.co/2WR0wSu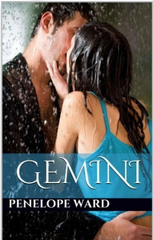 Gemini:
Amazon:
https://fave.co/2Rqh82q
Apple Books:
https://fave.co/2x3ouQ0
B&N:
https://fave.co/2KoOBJH
kobo:
https://fave.co/2wYndcQ
Google Play:
https://fave.co/2KpA8gO
BOOKS BY PENELOPE WARD AND VI KEELAND: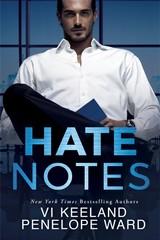 Hate Notes:
Amazon: 
https://fave.co/2WO8WtG

Amazon UK: 
https://fave.co/2RocfGN

Audio
➜
https://fave.co/2RocykV
THE RUSH DUET: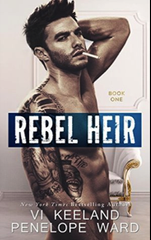 Rebel Heir (Rush, Book 1):
Amazon:
https://fave.co/2KrzwHd
Apple Books:
https://fave.co/2KpkOR3
B&N:
https://fave.co/2WO9sb6
Kobo:
https://fave.co/2WR23bc
Google Play:
https://fave.co/2x3GCJv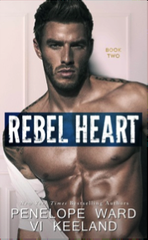 Rebel Heart (Rush, Book 2):
Amazon:
https://fave.co/2WPOCbg
Apple Books:
https://fave.co/2WSoGfv
B&N:
https://fave.co/2WP4Xgr
Kobo:
https://fave.co/2WOSedU
Google Play:
https://fave.co/2RvgO2t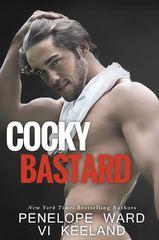 Cocky Bastard:
Amazon:
https://fave.co/2RmKjmE
Apple Books:
https://fave.co/2WLOkCx
B&N:
https://fave.co/2RjX4yC
Kobo:
https://fave.co/2WPnMju
Google Play:
https://fave.co/2Koctxa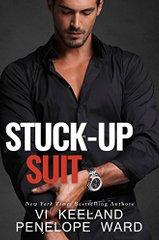 Stuck-Up Suit:
Amazon:
https://fave.co/2Kpo5jq
Apple Books:
https://fave.co/2RorBv9
B&N:
https://fave.co/2Kme32J
Kobo:
https://fave.co/2x17MRl
Google Play:
https://fave.co/2WOwNtt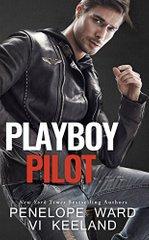 Playboy Pilot:
Amazon:
https://fave.co/2KoirhF
Apple Books:
https://fave.co/2WL1bol
Nook:
https://fave.co/2RonOxL
Kobo:
https://fave.co/2Kw0kGH
Google Play:
https://fave.co/2Kpp3fy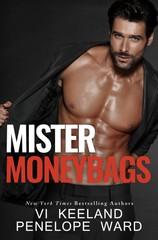 Mister Moneybags:
Amazon:
https://fave.co/2RjeCuy
Apple Books:
https://fave.co/2x7u0AR
B&N:
https://fave.co/2Rn5k0y
Kobo
https://fave.co/2x0k9wL
Google Play:
https://fave.co/2WOjAkd
British Bedmate:
Amazon:
https://fave.co/2x4yrwk
Apple Books:
https://fave.co/2x0ZSai
B&N:
https://fave.co/2RjL4Nu
Kobo:
https://fave.co/2x3oTlw
Google Play:
https://fave.co/2Rq6XL1