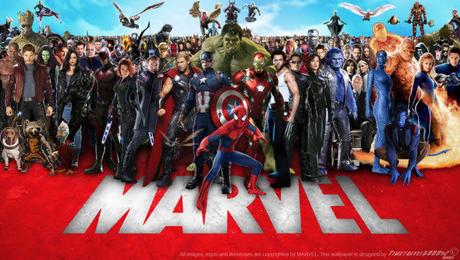 Prepare yourself Marvel fans, Disney Plus just announced even more MCU films will available to stream at launch. Originally we thought it would just be a handful: Avengers: Age of Ultron, Iron Man, Iron Man 3, Captain Marvel, Thor: The Dark World, Guardians of the Galaxy, Ant-Man. But after pushing up the home release of Avengers: Endgame so you can stream the biggest movie of all time beginning Nov. 12, Disney has announced even more Marvel movies are headed to the streaming service.
Here's the thread of the just announced additions, bringing the total MCU films available on Disney Plus at 16 (our full list is below), and making the service *a lot* more enticing for Marvel fans at launch.
From Iron Man to Endgame, see the newly announced @MarvelStudios titles that will be available to stream starting tomorrow on #DisneyPlus-including Expanding the Universe, a new look at the original series coming to the service.
Look out for more titles to be announced soon.
Here's a helpful guide on how to watch all of the MCU in order, and the following list is based on that epic timeline; we just cut out the TV shows since you *really* don't have time for those. (If you have one day, one weekend or one week, here's a short list of what to watch to catch up on the entire MCU quickly.)
Most Marvel films rent for $2.99 (SD) or $3.99 (HD), and a digital purchase usually ranges from $9.99 to $19.99. Note that all of the movies below support Movies Anywhere, so if you buy them on one service, you can cross-link to others. In other words, you can buy Ant-Man on Amazon and it can automatically be ported to iTunes and Vudu, or vice versa, at no additional charge.
As far as "free with subscription" options, the list is dwindling outside of Disney Plus, so here's how to sign up for that streaming service.
SIGN UP FOR DISNEY PLUS
Disney Plus launch titles (new additions have an asterisk)
*Captain America: The First Avenger
*Captain America: Winter Soldier
*Captain America: Civil War
*Doctor Strange
Iron Man
*Iron Man 2
Iron Man 3
*Thor
Thor: The Dark World
Guardians of the Galaxy
*Guardians of the Galaxy Vol. 2
Ant-Man
Captain Marvel
*The Avengers
Avengers: Age of Ultron
Avengers: Endgame
Still available on Netflix
Thor: Ragnarok
Black Panther
Avengers: Infinity War
Ant-Man and The Wasp
Available on Amazon Prime and Hulu
Iron Man 2
For more info on where to just stream all of these titles, check out TV Guide.
Source: Cnet