A few weeks ago, on-trade, off-trade and wine producers attended the Christmas Wine Fair organised by the Wine Gang, a dynamic team of charismatic people passionate about wine: Olly Smith of BBC1's Saturday Kitchen, Tom Cannavan of wine-pages.com, Anthony Rose of the Independent, Joanna Simon of House & Garden and Tim Atkin MW of the Observer.
The day was an opportunity for the wine industry to showcase its best products and to offer consumers and professionals a completely new experience aka wine that they would fall in love with. For one day, thousand of bottles were exhibited on long tables, trying to look and taste their best to seduce hundreds of wine novices and experts.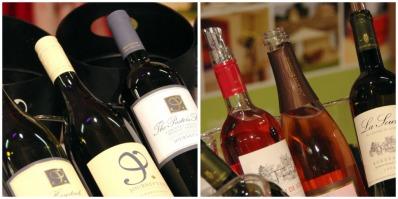 But beyond the endless list of wines presented that day, the Wine Gang Christmas Fair was the opportunity to meet the people who make the industry what it is, be they small producers or multiple specialist off-trade retailers.
But choosing a wine goes beyond simply picking from a list. Just as you wouldn't buy a pair of red trousers to go with your pink top (trust me, not a good idea!), your choice of a wine should be made to match the meal you have in mind. The time has come to consider wine as the (best) half of a dish, the other half being the food!
However, the essential question remains: how to help people pick the right wine to match their meal from all those bottles that share endless shelves in a supermarket? 'Lost' describes the state of the shopper desperately looking for THE bottle that will reveal all the flavours of a dish cooked with so much love.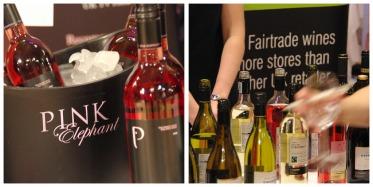 With the multispecialists exhibited at the Christmas Wine Fair, it was the perfect opportunity to ask them directly how they help their consumers make their choices.
"When a consumer comes to see us, we always first ask him about the meal he or she has in mind. From there, we work together for the best matching option. For us, the pairing is very important. Most of the people in our team are really into food and it is an exciting challenge to find the perfect match."- OddBins
"We put as much information in front of the customers to give them all the details they need to know about the wine. More and more customers want to learn about wine and we make sure to give them as much information on the shelves with all the details they need. We organise a wine and food festival where we showcase meals with pairing wines. Our consumers can also refer to the Sainsbury's magazine that gives a lot of information about how to pair food and wine."- Sainsbury's
"All our Finest* wines include simple food and wine matching suggestions on the back to guide customer choice. Our latest venture has been the installation of "Great With .." features that helps customers match wines to popular food categories such as chicken, beef, desserts, etc. In addition, the Tesco Wine Club is a great educational aid for those wanting to learn more about food and wine matching. We try to offer additional guidance where we can – either online or in-store – that is not too intimidating or intrusive and suits our customers' needs." – Tesco
"We organise in-store tasting to make people try something different and to know about our customers' taste . We also make suggestions how to match certain dishes with wine. We try to inform our customers as much as we can for them to enjoy a great food and wine pairing experience." – Waitrose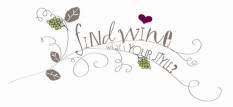 Two people, passionate about wine had the idea to launch the innovative website, FindWine, which strives to resolve all your wine pairing issues. All they need to know is what style of wine you like, which food you would like to pair it with and how much you want to spend. In three clicks, the site gives you a selection of perfect matches! How clever!
When you are an amateur, choosing wine isn't an easy task. However, there are plenty of opportunities to learn about wine out there, including winery visits, a chat with a sommelier while ordering your meal, a wine tasting course or even a wine matching dinner. Just as the best way to know if you like a dish is to taste it, wine also deserves to be tried and enjoyed… with moderation of course!… but be sure to moderate your moderation as well!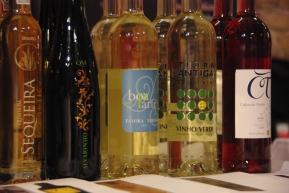 A big thank to Robert from
Wineconversation
to have given us the opportunity to promote our blogs during this event! Posted in *JUST A THOUGHT Tagged: Findwine, OddBins, Sainsbury's, Tesco, Waitrose, Wine Gang Fair