Comme il fallait s'y attendre, le WINE ADVOCATE tourne les yeux vers les marchés asiatiques. On sait ici que la RVF et le Groupe B+D se sont déjà engagés, et avec une belle intelligence de partenariats indispensables à une réelle pénétration de ces vastes marchés (Hong-Kong, Chine continentale, Singapore).
Robert Parker vient de s'associer à quelques pointures capables de développer ses activités de communication "vins", notamment en engageant dans son Groupe Lisa Perrotti-Brown MW qui réside à Singapore et qui va gérer ce développement vers l'Asie du WINE ADVOCATE.
Ci-dessous, avec sa permission, ce programme de Robert Parker publié sur le site de Mark Squires :
An Important Message from Robert Parker ©
---
Dear Subscribers,
I am especially excited to share the following news with all of you. In 2001, I asked Wine Technologies to join TWA team as a partner and an investor as we developed the eRobertParker.com site that has been such a huge success. Yet, despite the success of our joint effort over more than a decade, it is important that we look ahead including adapting to the latest technology/platforms and providing enhanced applications for our readers. I have again taken on some investors, three 30-early 40ish highly qualified business and technology people and enthusiastic wine lovers as well as long time subscribers. They are totally independent of the wine industry and have a very global vision that is essential in today's world.

Some of the changes
we are considering for 2013 are:
1. Further expansion of our coverage in all of the world's wine producing regions and much more efficient delivery of that information to you.

2. Many new features including new applications, more videos, a PDF of TWA for electronic subscribers, virtual tastings, and a new program called Icon Wines - all designed to take advantage of a state of the art technology platform and rapid fire response site for subscribers.

3. We will be offering wine education conferences with plans to tour a range of cities around the world.

4. While our office in Monkton, Maryland continues to remain "THE HEADQUARTERS" we intend to open another office in Singapore where the investors reside and from where we can more easily serve Asian countries.

5. Lisa Perrotti-Brown MW, who also resides in Singapore, will manage the office and become our editor-in-chief, assuming all responsibilities for coordinating TWA content, editing and proof-reading, things that I have found enormously time-consuming and am thrilled to transfer so I can focus on what I love most, bringing you the world's best coverage of great wines, no matter what their price.

6. While we would love to add a few additional writers, especially to deepen the coverage of emerging wine regions such as China, etc. we plan that our current writers will continue to do what they have been doing. We simply want to deliver that information using the fastest and most professional methods that modern technology permits.

7. While rumors about me retiring have circulated for years, nothing could be further from the truth. I am still in this profession for the long-term as I remain the CEO and Chairman of the TWA board, and an owner. Moreover, I will continue to comprehensively cover Bordeaux, the Rhone, retrospectives on California vintages, and profiles of under $25 wine bargains from our finest importers.

From the ancient beginning days of TWA, back in 1978, when the publication was a simple 8-10 page rough-hewn document, my vision and goal was to create a body of wine knowledge that exceeded anything the world had ever seen. I never dreamed that the internet and the technology revolution would be such a welcome catalyst to expedite achieving my goals. I also never dreamed TWA would sweep across the civilized world with an impact that was beyond my wildest dreams. The dream, the vision, the commitment to wine consumers for fair and independent content continues. I wish I were 25 years younger as I feel so excited about the new investor team and what we can accomplish together.

It is impossible not to thank all of you. To live the life of your dreams is a rare privilege. I can never take it for granted, and do realize how fate and fortune have shone brightly on me. I am profoundly touched by the faith and confidence all of you have bestowed on me and our team. Just saying thank you is woefully inadequate....but nonetheless....thank you from the bottom of my heart and soul.

Robert M Parker, Jr.

December 9, 2012

Monkton, MD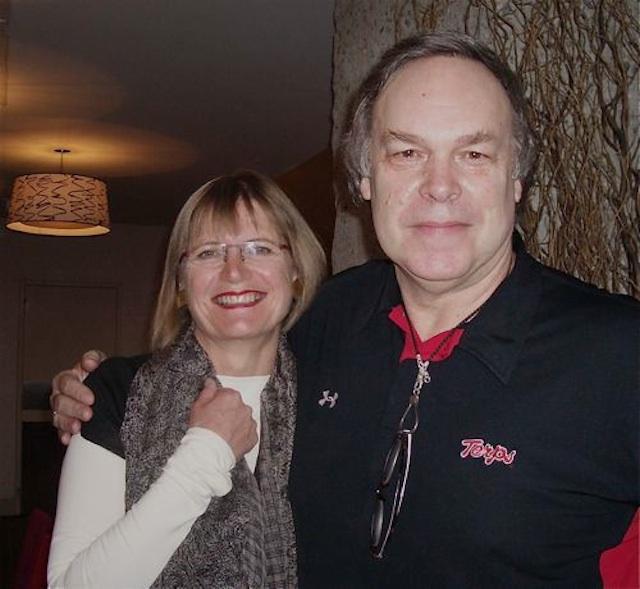 Deux pointures de la critique anglo-saxonne : Jancis Robinson et Robert Parker (© ?)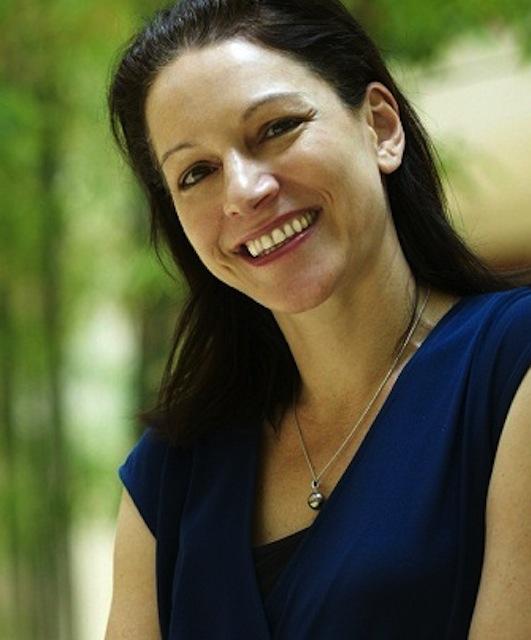 Madame Lisa Perrotti-Brown (à la demande de LPV)
Sa bio telle qu'elle est écrite sur le forum Parker :
Lisa was born and raised in rural Maine, USA.  She attended Colby College in Maine and after graduating with a degree in English Literature in 1989, moved to London, England with designs on becoming a playwright.  Still broke after having a few of her plays performed on the London "fringe", and with the nagging necessity of college loan repayments not to mention the rent, Lisa decided to seek alternative employment.  A friend offered her a job in a wine bar and before long she found herself managing the place. 
Wine soon became more than just a very small pay cheque.  A growing passion for wine experiences enticed Lisa to pursue wine studies at London's Wine and Spirit Education Trust where she went on to achieve her Diploma.  She progressed to an on-trade sales position at one of London's oldest wine merchants and subsequently worked in various sales and marketing roles in the London wine trade for a total of more than twelve years.
In 2002 Lisa moved to Tokyo, Japan where she worked as a wine buyer for one of Japan's top fine wine importers and a part-time wine educator for Tokyo's Academie du Vin.  She toured Japan's wine producing regions and became involved in various viticulture and winemaking projects to improve the quality of wines made from local grapes.  And from her base in Tokyo she took the opportunity to travel throughout Asia discovering the many cultures and opportunities for the unconventional enjoyment of wine.
Lisa has since relocated to Singapore, her new base for pursuing her exploration of wine in Asia.  In September 2008, after more than five years of rigorous study, palate work-outs and examinations, Lisa achieved her Master of Wine qualification.
$$$$$$
QUELQUES NOTES EXPLICATIVES SUR LE FORUM WINE CELLAR INSIDER ©
In a bit of shocking news for the wine world, Sunday, December 9, Robert Parker announced that major changes were taking place The Wine Advocate.* Parker, the world's most important wine critic will continue to report on and write about Bordeaux wine and Rhone wine, as well as older vintages, but numerous other major changes*are taking place. These changes are being closely watched, especially in Bordeaux as the power of Robert Parker's wine reviews remains unequaled in the world.
Changes are nothing new for Robert Parker and The Wine Advocate.* February 9, 2011, Robert Parker stepped *back from reviewing California wine and awarded that responsibility to Antonio *Galloni. Later that same year, in December, Jay Miller stepped down as a writer for The Wine Advocate.
The latest round of changes include bringing on new investors, something Parker has declined to do in the past. The three investors are in their 30's and 40's and are located in Asia are not involved in wine, but in technology.
Along with this surprise announcement, Parker names ways this infusion of cash and technology would boost The Wine Advocate from his point of view.
The goals are to expand coverage, of more wine regions, develop more apps and begin to produce a PDF version of The Wine Advocate. That is a welcome change for Parker, as many of his subscribers have been asking for that for some time. Subscribers can also expect more videos from Parker as well. The popular print version of the magazine could be phased out, allowing users to garner the important information from either the PDF version of The Wine Advocate, or by going online to Eroberparker.com. Currently, the vast majority of subscribers come from America. The expanded coverage should be coupled with efforts to bring in more subscribers from all over the world. It is thought that the current, paid subscriber base of The Wine Advocate is close to 50,000.
The Wine Advocate will now be producing educational conferences and seminars in a myriad of cities all over the world.* This is a major change in direction for Parker and his team!
The longtime home base of The Wine Advocate will remain, at least for the time being in Monkton, Maryland, which is near where Parker calls home. But much of the new efforts are going to come from Singapore, the home country of the three new investors and Lisa Perrotti, the MW and popular writer hired by Parker.* More than technology will take place in Singapore.* The coordination of content, editing and proof-reading has moved to Singapore as well.* Lisa Perrotti-Brown takes on the responsibility of editor in chief for The Wine Advocate. Robert Parker remains CEO of the company.
Lisa Perrotti-Brown who already covers New Zealand*will add coverage of wines produced in Asian countries that include China and Thailand. *This is a huge step in the direction of keeping The Wine Advocate a viable brand after the 65 year old Parker one day retires. For the past few years, Asia has dominated the wine world in its appetite for wine knowledge coupled with an unquenchable thirst for many of the best wines in the world that has driven up prices for many of the world's best wines. While others have not commented on this, this change in ownership of The Wine Advocate will lead to more knowledge and demand to taste and own the world's best wines in the future.
It is also said that for the first time since The Wine Advocate started publishing in 1978, the fiercely independent wine journal will begin taking advertisements.